Superhero Doll Closet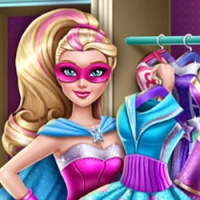 Superhero Doll Closet is a mobile game that lets players dress up and customize a superhero doll. The game features a variety of fashionable outfits and accessories that players can mix and match to create their own unique look for the doll.

In Superhero Doll Closet, players can choose from a range of clothing items, including dresses, skirts, tops, jackets, and shoes. There are also accessories like hats, masks, gloves, and capes to complete the superhero look. Players can try on different items and change the doll's hairstyle and makeup to match their chosen outfit.

The game also includes a variety of backgrounds and scenes, so players can set the stage for their doll's superhero adventures. Whether it's a city skyline or a dark and stormy night, there are plenty of options to choose from.

With its vibrant graphics and easy-to-use interface, Superhero Doll Closet is a fun and engaging game for anyone who loves superheroes and fashion. Players can save their favorite outfits and share them with friends, making it a great game for socializing and showing off their creative flair.
Information
Game category: Barbie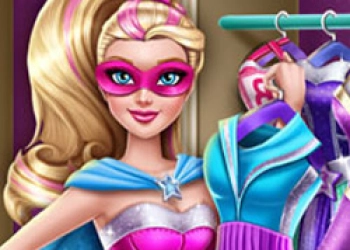 Game Rating: 76%

PLAY
How to play this game:
1. After launching the game, you will be taken to the main menu. From here, you can select "Play" to start the game.

2. Once you have started the game, you will see the superhero doll and a closet full of different clothes and accessories.

3. To dress up the superhero doll, you can drag and drop different items onto her. You can choose from a variety of clothing options, including tops, bottoms, dresses, and costumes. There are also many accessories to choose from, such as masks, capes, gloves, and boots.

4. To customize the look of the doll even further, you can change her hairstyle by selecting different wigs.

5. You can also change the background of the game by selecting one of the available options.

6. Once you are satisfied with the superhero doll's look, you can take a screenshot of her and save it to your device.

7. To start over, simply click on the "Reset" button to clear the doll's outfit and start again.

8. You can also click on the "Sound" button to turn the game's music on or off.

9. Have fun creating different superhero outfits for your doll!