Stack Ball Phoenix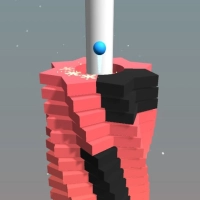 Stack Ball Phoenix is an exciting arcade-style game for mobile devices that requires quick reflexes and precise timing. In this game, you control a ball that falls through a series of colorful platforms, and your goal is to break as many of them as possible by smashing through them with the ball.

The gameplay is simple but addictive. As the ball falls, you tap the screen to make it jump and avoid the black platforms that will end your run. The key to success is timing your jumps perfectly and strategizing which platforms to break in order to maximize your score. The game is endless, so your objective is to keep playing for as long as possible and beat your high score.

In addition to the addictive gameplay, Stack Ball Phoenix features vibrant graphics and a catchy soundtrack that will keep you entertained for hours on end. As you progress through the levels, you'll encounter new challenges and obstacles that will test your skills and keep the game fresh and exciting.

Overall, Stack Ball Phoenix is a fun and engaging game that is perfect for players of all ages. Whether you're looking for a quick distraction during your daily commute or a new addiction to fill your spare time, this game is sure to provide hours of entertainment.
Information
Game category: Hypercasual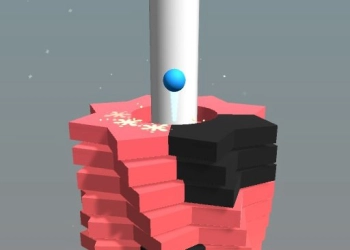 Game Rating: 72%

PLAY
How to play this game:
1. Tap to Start: When you first open the game, tap on the screen to start playing.

2. Ball Movement: The game features a rotating helix tower with different color segments. You control a ball that bounces and smashes through the helix tower. Tap the screen to make the ball jump and control its movement. You must try to land on the colored segments and avoid the black ones, which will cause your ball to explode and end the game.

3. Break Through: Your goal is to break through the entire tower by smashing the colored segments. Each time you break through a segment, you earn points. The higher you go, the more challenging the game becomes as the tower rotates faster and features more complex patterns.

4. Power-Ups: To help you break through the tower, you can collect power-ups such as speed boosts and shields. These power-ups can help you get through tough segments or avoid black ones that you can't break.

5. High Score: The game is endless, so your objective is to achieve the highest score possible by breaking through as many segments as possible. You can compare your score with other players worldwide in the leaderboard.

6. Unlock Skins: As you play and earn points, you can unlock different skins for your ball, allowing you to customize your playing experience.

7. Try Again: If your ball explodes and the game ends, don't worry! You can start again by tapping on the screen. See if you can beat your high score and climb up the leaderboard.