Animal Detectives Investigation Mischief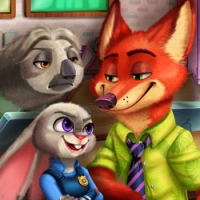 Animal Detectives Investigation Mischief is a fun and engaging mobile game where players take on the role of a detective who has to solve mysteries involving mischievous animals. The game is set in a charming and colorful world filled with adorable creatures, and players have to use their problem-solving skills to figure out who is behind the mischief.

In each level, players are presented with a different mystery to solve. They have to explore the environment, gather clues, and interview suspects to piece together what happened. As they progress through the levels, the mysteries become more complex, and the suspects become more cunning.

To solve the mysteries, players have to use a combination of logic and deduction. They have to analyze clues, look for patterns, and eliminate suspects based on their alibis and motives. The game also features a variety of mini-games and puzzles that players have to complete to uncover more clues.

As players progress through the game, they unlock new levels, characters, and items to help them in their investigations. They can also earn rewards and achievements for their detective work.

Overall, Animal Detectives Investigation Mischief is a fun and challenging game that will keep players engaged for hours. With its cute characters, charming graphics, and engaging gameplay, it is a must-play for fans of mystery and puzzle games.
Information
Game category: Puzzle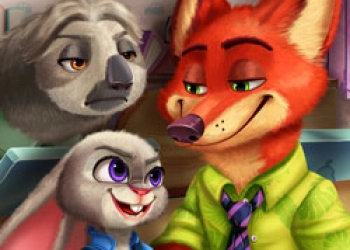 Game Rating: 61%

PLAY
How to play this game:
1. Choose a case: In the main menu, you can select one of the four available cases to solve. Each case features a different animal character and scenario to investigate.

2. Investigate the scene: After selecting a case, you'll be taken to the scene of the crime. Tap on different areas of the screen to investigate clues, examine objects, and gather evidence. Pay close attention to everything you find, as it may come in handy later in the investigation.

3. Talk to witnesses: Throughout the investigation, you'll come across various animal characters who might have valuable information to share with you. Tap on them to start a conversation, and use the dialogue options to ask questions and gather clues.

4. Solve puzzles: Along the way, you'll encounter various puzzles and mini-games that you'll need to solve in order to progress in the investigation. These puzzles can range from jigsaw puzzles to memory games to matching challenges.

5. Analyze evidence: As you gather more clues and evidence, you'll need to analyze them to figure out what they mean and how they fit together. Use your detective skills to connect the dots and uncover the truth.

6. Make accusations: Once you've gathered enough evidence, you'll need to make accusations and point the finger at the culprit. Choose carefully, as accusing the wrong suspect will result in a failed investigation.

7. Solve the case: If you're able to solve the case and correctly identify the culprit, you'll be rewarded with a special animation showing the animal detectives bringing the culprit to justice.