Dinosaurs Coloring Book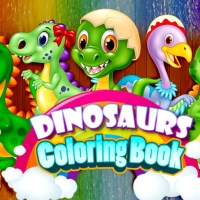 Dinosaurs Coloring Book is a fun and educational mobile game that lets players explore the fascinating world of dinosaurs through coloring. With over 100 unique dinosaur designs to choose from, this game is perfect for kids and adults alike who love to color and learn about these prehistoric creatures.

In Dinosaurs Coloring Book, players can choose from a variety of coloring tools such as brushes, pencils, and markers to create their own unique masterpiece. The game also features a fill tool, which allows players to easily color large areas of the picture with just one tap.

Players can save their completed artwork to their device or share it with their friends and family on social media. The game is designed to be simple and easy to use, with intuitive controls and a user-friendly interface.

Dinosaurs Coloring Book is a great way for kids and adults to relax and unwind while learning about these fascinating creatures from the past. Whether you are a fan of the fearsome T-Rex or the gentle Brontosaurus, this game has something for everyone.
Information
Game category: Arcade;girls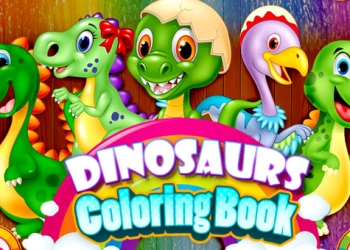 Game Rating: 76%

PLAY
How to play this game:
1. Open the Dinosaurs Coloring Book app on your mobile device.

2. You will be presented with a variety of pre-drawn dinosaur outlines to choose from.

3. Select the dinosaur outline you want to color by tapping on it.

4. Once you have selected your dinosaur outline, you will be taken to a new screen with the outline and a set of coloring tools at the bottom of the screen.

5. Use the coloring tools to fill in the dinosaur outline with the colors of your choice.

6. To choose a color, simply tap on one of the color swatches at the bottom of the screen.

7. You can use the zoom tool to get a closer look at the outline and fill in small details.

8. If you make a mistake, don't worry! You can use the eraser tool to erase any unwanted colors.

9. When you have finished coloring your dinosaur, you can save the image to your device or share it with your friends on social media.