Color Me Jungle Animals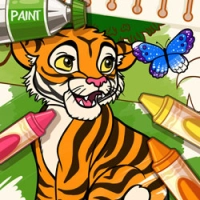 Color Me Jungle Animals is a fun and creative mobile game that allows players to explore their artistic side. As the name suggests, the game focuses on coloring various jungle animals such as lions, tigers, zebras, and more.

The game features beautiful hand-drawn illustrations of each animal, giving players the opportunity to create unique and colorful versions of their favorite creatures. With a wide range of colors and brushes to choose from, the possibilities are endless.

In addition to coloring, the game also features fun and interactive mini-games that allow players to unlock new animals and earn rewards. These mini-games range from simple puzzles to memory games, providing a fun and engaging experience for players of all ages.

One of the best things about Color Me Jungle Animals is its simplicity. It's easy to play and doesn't require any special skills or knowledge. All you need is a steady hand and a creative imagination.

Overall, Color Me Jungle Animals is a great mobile game for anyone who loves coloring and wants to unwind after a long day. With its beautiful illustrations, fun mini-games, and endless possibilities, it's sure to provide hours of entertainment and relaxation.
Information
Game category: Coloring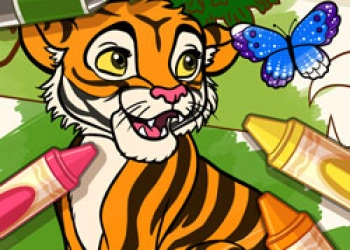 Game Rating: 69%

PLAY
How to play this game:
To play the game, simply select a jungle animal from the menu and begin coloring. The game provides a wide range of colors and brush sizes for you to choose from, and you can zoom in and out to color in even the smallest details.

As you color, you will discover fun facts about each animal and learn more about their habitats and behaviors. The game also features relaxing background music and soothing sound effects to create a calming and enjoyable experience.

Once you have finished coloring your animal, you can save your creation to your device or share it with friends and family on social media. The game also allows you to print out your finished masterpiece so you can display it proudly.