Sleeping Princess Real Haircuts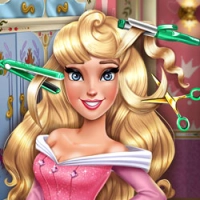 "Sleeping Princess Real Haircuts" is a mobile game where you can transform the look of a beautiful princess who has been sleeping for a long time. You play as the hair stylist and have to use your creativity and imagination to give the sleeping princess a stunning hair makeover. The game has a variety of tools, hairstyles, colors, and accessories to choose from.

In this game, you can use various hair tools like scissors, curling irons, and hair dryers to cut, style, and color the princess's hair. You can also add various hair accessories like bows, tiaras, and headbands to complete the look.

As you style the princess's hair, you can also change her outfit and choose from a variety of dresses, tops, and skirts to create a complete look. You can also change the background of the game to match the princess's new style.

The game has easy-to-use controls that allow you to drag and drop the various tools and accessories to the appropriate places. It also has a tutorial that guides you through the different steps of the game, making it perfect for both kids and adults.

Overall, "Sleeping Princess Real Haircuts" is a fun and engaging game that lets you unleash your creativity and create stunning hairstyles for a sleeping princess.
Information
Game category: Princess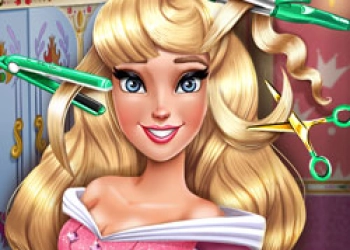 Game Rating: 81%

PLAY
How to play this game:
1. Once you open the game, you will see Sleeping Beauty lying on a bed with her long hair flowing all around her. The first thing you need to do is to comb her hair and remove all the tangles.

2. Next, you need to choose which haircut you want to give her. You will see different hair styling tools on the right-hand side of the screen, such as scissors, a curling iron, and a straightener. Use these tools to create a new hairstyle for Sleeping Beauty.

3. Once you are done with the haircut, you can choose to color her hair with any shade of your liking. There are a variety of colors available on the left-hand side of the screen, and you can mix and match different colors to create a unique look.

4. After you are done coloring her hair, you can add some hair accessories like bows, headbands, and flowers to complete the look.

5. Finally, you can take a photo of the finished hairstyle and save it to your phone.