Snow White Hollywood Glamour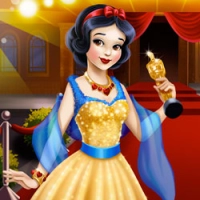 "Snow White Hollywood Glamour" is a mobile game that lets you experience the glitz and glamour of Hollywood while playing as the iconic Disney princess, Snow White. In this game, you'll be helping Snow White prepare for a big red carpet event, where she'll be meeting her favorite Hollywood stars.

As Snow White's personal stylist, your goal is to make her look her best by selecting the perfect outfit, hairstyle, and accessories for the event. You'll have a wide variety of dresses, shoes, jewelry, and other fashion items to choose from, allowing you to create a unique and stunning look for Snow White.

Once you've dressed Snow White to perfection, it's time to hit the red carpet! As you walk down the carpet, you'll be met by a host of famous Hollywood stars, each with their own unique personalities and styles. Your job is to make sure Snow White makes a great impression and steals the spotlight!

Throughout the game, you'll also be able to unlock new fashion items by completing various challenges and mini-games. These challenges range from styling other characters to creating your own fashion designs, giving you plenty of opportunities to flex your creativity and fashion skills.

Overall, "Snow White Hollywood Glamour" is a fun and engaging mobile game that offers a unique and exciting take on the classic Snow White character. With its stunning graphics, extensive fashion options, and engaging gameplay, this game is sure to appeal to fashion lovers, Disney fans, and anyone who loves the glitz and glamour of Hollywood.
Information
Game category: Dress_up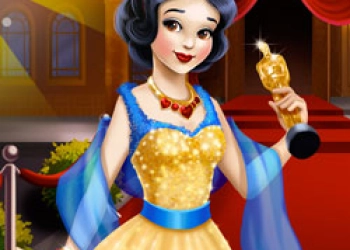 Game Rating: 83%

PLAY
How to play this game:
1. Choose an outfit: In Snow White Hollywood Glamour, you are responsible for dressing Snow White in the most glamorous Hollywood outfit. You can choose from a variety of different dresses, tops, bottoms, and accessories.

2. Accessorize: Once you've selected your outfit, it's time to accessorize. Add jewelry, hats, purses, and shoes to complete the look.

3. Choose a hairstyle: You can also change Snow White's hairstyle by selecting from a range of different options.

4. Apply makeup: Finally, it's time to apply makeup. You can choose from different lipstick colors, eyeshadow, blush, and more.

5. Complete the look: Once you're satisfied with Snow White's outfit, accessories, hairstyle, and makeup, you can save the image or share it with friends on social media.

6. Play again: You can play Snow White Hollywood Glamour as many times as you like, experimenting with different outfits, accessories, and makeup looks to create unique and glamorous Hollywood styles for Snow White.