Warrior Princess Hospital Recovery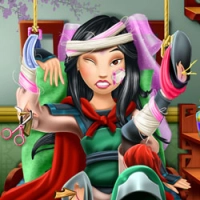 In "Warrior Princess Hospital Recovery," players are tasked with helping the brave warrior princess recover from her injuries sustained in battle. As her personal doctor, you must tend to her wounds and make sure she is healthy and ready to return to the battlefield.

To start the game, players will see the warrior princess lying in a hospital bed. She is injured and needs medical attention. The game provides instructions on how to play and what steps to take in order to help her recover.

Players must first clean and dress the warrior princess's wounds by using various medical tools and supplies. After that, they will need to monitor her vital signs such as blood pressure and heart rate. Additionally, players must make sure the warrior princess is getting enough food and water to aid in her recovery.

As the warrior princess begins to recover, players can dress her up in different outfits and accessories to make her look fashionable and ready to return to battle. The game also provides various mini-games and challenges to keep the player entertained and engaged.

Overall, "Warrior Princess Hospital Recovery" is an exciting and challenging game that combines medical care and fashion elements to create a unique and entertaining experience. Players will need to use their medical knowledge and skills to help the warrior princess recover, while also having fun with the game's various challenges and features.




Information
Game category: Caring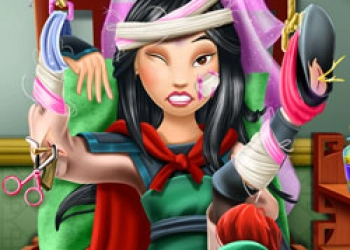 Game Rating: 75%

PLAY
How to play this game:
1. Launch the game: Start by finding the "Warrior Princess Hospital Recovery" game icon on your mobile device and tap on it to launch the game.

2. Choose a patient: Once the game loads, you will be presented with a selection of injured warrior princesses to choose from. Pick the one you want to treat.

3. Treat the injuries: As the princess's doctor, your job is to help her recover from her injuries. Start by examining her wounds and diagnosing her injuries. Follow the on-screen instructions to treat her wounds, using the medical tools available to you.

4. Perform surgery: Some of the injuries may require surgery. Follow the instructions carefully and use the surgical tools to perform the procedure.

5. Follow-up care: After the surgery, make sure to provide proper follow-up care, including medications and wound dressings, to help the princess recover.

6. Monitor the vitals: Throughout the treatment process, you will need to monitor the princess's vital signs, including her blood pressure, heart rate, and oxygen levels. Make sure to keep a close eye on these readings to ensure her recovery.

7. Dress up the princess: After the princess has recovered, you can help her get dressed up in a new outfit. Choose from a selection of warrior-themed clothing and accessories to create a new look for her.

8. Save your progress: Once you've finished treating the princess, make sure to save your progress. You can then start again from where you left off, or pick a new patient to treat.