Emoji Link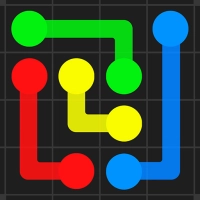 Emoji Link is a mobile puzzle game that challenges players to connect matching emojis with a line. The game features a variety of levels that increase in difficulty as you progress, each with a unique set of emojis to match.

The gameplay is simple but addictive. To play, you must draw a line between the matching emojis to connect them. The line can only travel vertically and horizontally, not diagonally, and can't intersect with other lines. The goal is to connect all the matching emojis on the board in the fewest possible moves.

In addition to the main gameplay mode, the game also offers a daily challenge mode where players must solve a new puzzle each day to earn rewards. There are also bonus levels that can be unlocked by earning stars in the main game mode.

As you progress through the game, the levels become increasingly challenging, with more emojis to match and more complex puzzles to solve. To succeed, you must use your problem-solving skills and strategic thinking to plan your moves and find the best way to connect the emojis.

The game's colorful and cheerful design, combined with its fun gameplay, makes it an enjoyable experience for players of all ages. Whether you're looking for a quick brain teaser or a longer puzzle-solving challenge, Emoji Link is a great choice for mobile gamers.
Information
Game category: Hypercasual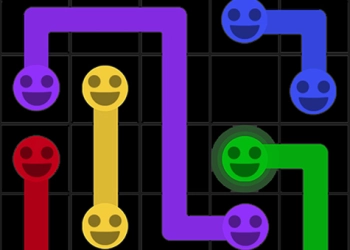 Game Rating: 74%

PLAY
How to play this game:
At the start of each level, you will be presented with a grid of various emojis. Your goal is to connect matching emojis by drawing a line between them without crossing any other lines. Each level has a target number of connections that you must make to complete it.

As you progress through the game, the levels become more challenging, with more emojis to connect and more complex paths to draw. You will also encounter different types of obstacles, such as blocked spaces, that require you to think creatively to find a solution.

Emoji Link has a simple and intuitive touch-based interface that allows you to draw lines between the emojis easily. You can also use power-ups and bonuses to help you complete levels faster, such as the shuffle button, which rearranges the emojis to make it easier to connect them.