Gothic Princess Real Haircuts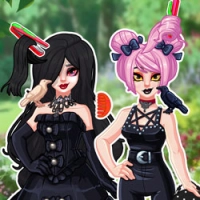 Gothic Princess Real Haircuts is a mobile game that allows you to unleash your creativity and show off your hairstyling skills. As the hairdresser of a gothic princess, you get to decide her new hairstyle and create a unique look for her.

The game features a variety of tools and options to help you create a stunning hairstyle. You can use different types of scissors, combs, and hair products to style the princess's hair. You can also choose from a wide range of hair colors, highlights, and accessories to complete her look.

To begin playing, simply choose your preferred tools and start cutting and styling the princess's hair. The game offers various levels of difficulty, so whether you're a beginner or an experienced hairstylist, you can still enjoy the game and create an amazing hairstyle.

In addition to hairstyling, the game also allows you to dress up the gothic princess with various outfits and accessories to complement her new hairstyle. You can choose from a range of gothic-themed dresses, accessories, and jewelry to create the perfect look for the princess.

Overall, Gothic Princess Real Haircuts is a fun and engaging mobile game that allows you to express your creativity and create amazing hairstyles. It's a must-play for anyone who loves hairdressing and gothic fashion!
Information
Game category: Real_haircuts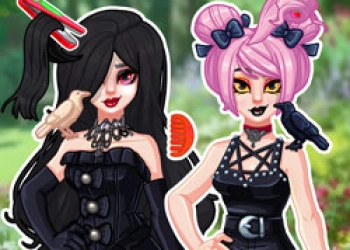 Game Rating: 76%

PLAY
How to play this game:
To start, you will need to choose from a variety of haircuts and colors, ranging from short and spiky to long and wavy. Once you've selected the perfect style, it's time to get to work!

Using your tools, including scissors, combs, and styling products, you will need to carefully cut and style the princess's hair to create the look she desires. As you work, you can also experiment with different colors and highlights to add some extra flair to her new 'do.

Once you've finished styling her hair, you can then move on to the makeup and dress-up portion of the game. Use your creativity to give her a bold and edgy makeup look, and then choose the perfect outfit to complete her gothic look.