Ice Queen Real Makeover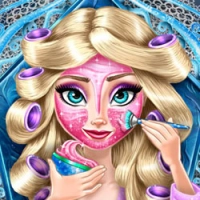 "Ice Queen Real Makeover" is a mobile game that lets players help the Ice Queen to look her best. In this game, the player needs to apply different treatments and cosmetics to make the Ice Queen's face smooth, healthy, and glowing. The game features a variety of tools and options to help achieve the perfect look, including face masks, makeup, and hair styling.

The game starts by showing the Ice Queen with a tired and dull face. The player needs to use the available tools to make her face look better. The first step is to clean her face and apply different facial masks to improve her complexion. The player can then use various makeup products to enhance her beauty, such as lipstick, eye shadow, and blush. Additionally, the game allows players to experiment with different hairstyles and hair colors to give the Ice Queen a unique and attractive look.

As the game progresses, the player unlocks new makeup and hair styling options. Players can also earn rewards by completing different levels, which can be used to purchase new tools and cosmetic products. Overall, "Ice Queen Real Makeover" is an entertaining game that offers a fun and interactive experience for anyone who enjoys makeup and beauty-related activities.
Information
Game category: Makeover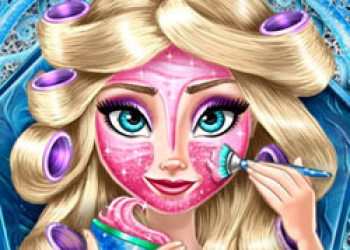 Game Rating: 79%

PLAY
How to play this game:
1. When you open the game, you'll see the Ice Queen on the screen. Tap the "play" button to start.

2. You'll be taken to the first level of the game, where you'll need to clean up the Ice Queen's face. Use various tools such as cotton pads, tweezers, and a magnifying glass to remove dirt, pimples, and other blemishes.

3. Once you've finished cleaning up her face, it's time to move on to the next level. In this level, you'll need to apply makeup to the Ice Queen. Use lipstick, eyeshadow, blush, and other makeup tools to give her a beautiful look.

4. After applying makeup, move on to the next level, where you'll need to choose a beautiful outfit for the Ice Queen. There are several dresses, tops, skirts, and other items to choose from.

5. Once you've chosen an outfit, you can accessorize it with jewelry, shoes, and other items to complete the look.

6. After you've finished dressing up the Ice Queen, you'll be able to save a picture of her and share it with your friends on social media.

7. You can also play the game again to try different makeup looks and outfits for the Ice Queen.