Draw Tattoo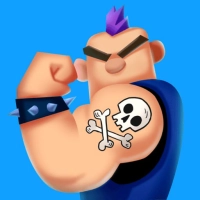 Draw Tattoo is a creative and fun mobile game that allows players to design and draw their own tattoos on virtual models. This game is perfect for anyone who loves art and tattoos, or for those who are interested in exploring the world of tattoo design.

In the game, players are given a virtual model that they can use as a canvas to draw and create their own tattoo designs. The model can be customized with different skin tones, body types, and clothing styles to create a unique canvas for your art.

Players can use a wide variety of tools and colors to create their designs, including different types of pencils, brushes, and markers. There are also a variety of different design elements to choose from, including flowers, animals, and symbols, as well as more abstract shapes and patterns.

Once you have completed your design, you can save it to your virtual tattoo studio and even share it with other players. You can also use the game's gallery to browse and share designs created by other players from around the world.

With its easy-to-use interface, endless design possibilities, and social sharing features, Draw Tattoo is a great way to unleash your creativity and explore the world of tattoo design.
Information
Game category: Hypercasual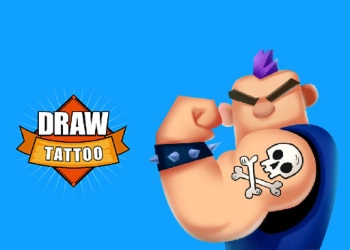 Game Rating: 75%

PLAY
How to play this game:
1. When you start the game, you'll see a blank canvas where you can draw your tattoo. You can choose from various colors and brush sizes to create your design.

2. You'll also see a picture of the tattoo you need to replicate on the top of the screen. Use this as a guide to create your own version of the tattoo.

3. Use your finger to draw the tattoo on the canvas. If you make a mistake, you can use the eraser tool to correct it.

4. Once you're happy with your design, tap the checkmark icon to submit it.

5. The game will then compare your design to the original tattoo and give you a score based on how closely you matched it.

6. If you score well, you can move on to the next level and try to replicate another tattoo. As you progress through the levels, the designs will become more complex and challenging to replicate.

7. If you enjoy the game, you can unlock more features and designs by purchasing them with in-game currency or real money.