Roller Magnet 3D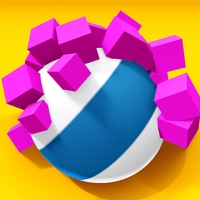 Roller Magnet 3D is an exciting and challenging game available on mobile devices. In this game, players must use their skill and precision to navigate a magnetic ball through a series of obstacles in order to reach the end of each level. With its bright and colorful graphics and addictive gameplay, Roller Magnet 3D is a great way to pass the time and challenge yourself.

The game is made up of a series of levels, each one more difficult than the last. In each level, players must use the magnetic ball to collect all of the coins and reach the end of the level. However, this is easier said than done, as there are many obstacles standing in the way.

Players must use their device's tilt controls to move the ball left and right, avoiding obstacles like spikes, blocks, and moving platforms. The magnetic ball will be attracted to metal objects, making it easier to navigate through the levels. However, players must also be careful not to get stuck on metal objects or they will lose valuable time.

As players progress through the levels, the obstacles become more difficult and the levels become more complex. Players will need to use all of their skills to successfully complete each level and unlock new ones.

With its fun and challenging gameplay, colorful graphics, and addictive soundtrack, Roller Magnet 3D is a great game for players of all ages. So if you're looking for a fun and challenging game to play on your mobile device, be sure to check out Roller Magnet 3D!
Information
Game category: Hypercasual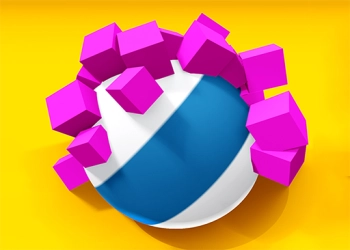 Game Rating: 55%

PLAY
How to play this game:
1. Launch the game and select "Play" from the main menu.

2. Tap the screen to start the ball rolling.

3. Tilt your device left or right to steer the ball through the course.

4. Collect as many magnets as possible along the way to earn points and increase your score.

5. Avoid obstacles and hazards such as spikes and gaps in the track.

6. Use the magnets you collect to unlock new balls and other rewards in the game's shop.

7. Keep playing to improve your skills, beat your high score, and climb the game's global leaderboard.