Ladybug Halloween Hairstyles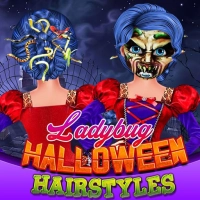 Ladybug Halloween Hairstyle is a fun mobile game where you get to style Ladybug's hair for Halloween. Ladybug needs your help to look her best for the Halloween party, so it's up to you to use your hairstyling skills and creativity to make her look fabulous.

In this game, you'll have access to all sorts of hairstyles, colors, and accessories to create a unique look for Ladybug. You can try out different hairstyles and colors to see what looks best on her, and then add some spooky accessories to complete the Halloween look. You can add spider hair clips, bat earrings, or even a pumpkin headband to make Ladybug look extra festive.

To play Ladybug Halloween Hairstyle, simply use your finger to drag and drop different hairstyles, colors, and accessories onto Ladybug's hair. You can tap on different items to try them on Ladybug and see how they look. If you don't like something, you can easily remove it and try something else.

Once you've created the perfect hairstyle for Ladybug, you can take a screenshot of your creation and share it with your friends on social media. Ladybug Halloween Hairstyle is the perfect game for anyone who loves Halloween and wants to have some fun with hairstyles and accessories.
Information
Game category: Girls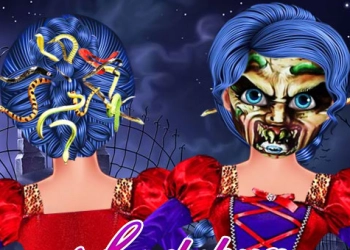 Game Rating: 61%

PLAY
How to play this game:
1. Start the game and select "play" from the main menu.

2. Choose your character, Ladybug, and start by washing and drying her hair.

3. Use your fingers to select the hair styling tool and create the hairstyle of your choice. You can curl, straighten, or cut Ladybug's hair as you see fit.

4. Once you are happy with the hairstyle, choose hair accessories such as hairpins, ribbons, or headbands to give Ladybug's hair an extra touch of style.

5. Next, select a Halloween costume for Ladybug that matches the hairstyle you created. There are many different costume options, from spooky to cute, so choose the one that suits your style the best.

6. Finally, add some makeup to Ladybug's face to complete the look. Choose from a variety of eyeshadows, lipsticks, and blushes to create the perfect Halloween makeup look.

7. Once you are happy with Ladybug's overall look, save the image to your device or share it with your friends on social media.