Horse Run 3D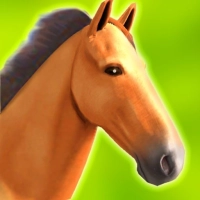 Horse Run 3D is a mobile game that lets you experience the thrill of horse riding. The game features stunning 3D graphics that make you feel like you're really riding a horse. You can choose your horse from a variety of breeds, each with its own unique characteristics. The game has multiple levels, each with different obstacles and challenges that you need to overcome.

To play Horse Run 3D, you need to first select your horse and choose a level. Once you start the game, your horse will automatically start running, and you need to control its speed and direction. You can speed up or slow down by tapping on the screen, and you can change direction by tilting your device. The objective of the game is to complete the level by jumping over obstacles and collecting coins along the way.

As you progress through the levels, the game becomes more challenging, with new obstacles and more difficult terrain. You will need to time your jumps carefully to avoid obstacles such as fences, water hazards, and rocks. You can also collect power-ups along the way, such as speed boosts and shields, to help you navigate through the levels.

Horse Run 3D is a fun and exciting game that's perfect for horse lovers and fans of endless runner games. With its stunning graphics and challenging gameplay, it will keep you entertained for hours on end. So saddle up and get ready to ride!
Information
Game category: Action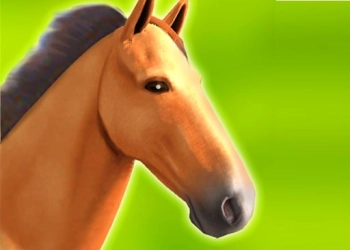 Game Rating: 84%

PLAY
How to play this game:
1. Choose a horse: When you first start the game, you'll be asked to choose a horse from a selection of different breeds and colors.

2. Run and jump: Once you've selected your horse, the game will start automatically. Your horse will start running and you'll need to jump over obstacles in your path by tapping the screen.

3. Collect coins: As you run, you'll see coins scattered throughout the course. Collect as many coins as you can by running into them.

4. Avoid obstacles: In addition to jumping over obstacles, you'll also need to avoid running into them. These obstacles include fences, logs, and other barriers that can slow you down.

5. Reach the finish line: Your goal is to make it to the end of the course without falling off your horse or running into too many obstacles. If you can reach the finish line, you'll move on to the next level.

6. Upgrade your horse: After each level, you'll have the opportunity to upgrade your horse with new gear and accessories. This can help you run faster and jump higher, making it easier to avoid obstacles and collect coins.

7. Keep playing: Horse Run 3D is an endless runner game, which means that there's no end to the levels you can play. Keep running and jumping as far as you can to beat your high score and unlock new items for your horse.