Geometry Dash Classic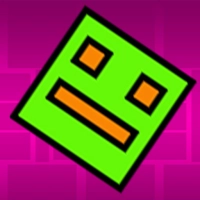 Geometry Dash Classic is a fast-paced rhythm-based platformer game for mobile devices. The game is known for its challenging gameplay and catchy soundtrack. The objective of the game is to guide a cube through a series of obstacles and challenges, with the aim of reaching the end of the level.

Players control the cube and must jump, dodge, and fly over various obstacles such as spikes, saws, and other hazards. The game is divided into various levels, each of which has a unique theme and set of challenges. As players progress through the levels, they will face increasingly difficult challenges and obstacles.

The game features a simple one-touch control system, which makes it easy for players to pick up and play. To jump, players simply tap the screen, while a longer press will cause the cube to jump higher. Players can also perform other actions, such as dashing or flying, by tapping and holding the screen.

The game's difficulty level is notorious, and players must be prepared to die numerous times before they can complete a level. However, the game is designed in such a way that each failure motivates the player to try again and improve their skills.

In addition to the main levels, Geometry Dash Classic also includes a level editor that allows players to create and share their own levels with other players. This adds an extra level of replayability to the game and keeps players engaged for longer periods.

Overall, Geometry Dash Classic is a thrilling, fast-paced game that offers an addictive and challenging experience. The game's unique style and catchy soundtrack make it a fan-favorite, and its simple controls make it accessible to players of all skill levels.
Information
Game category: Arcade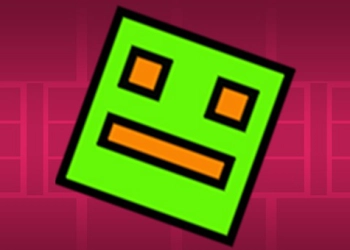 Game Rating: 65%

PLAY
How to play this game:
1. When you start the game, you will see a colorful cube-like character in the center of the screen. Tap anywhere on the screen to make it jump.

2. Your goal is to navigate the cube through a series of obstacles, such as spikes and gaps in the floor.

3. The cube moves forward automatically, so you need to time your jumps carefully to avoid hitting obstacles.

4. As you progress through the levels, the obstacles become more challenging and complex.

5. If you hit an obstacle, you will need to start the level over from the beginning.

6. There are also coins scattered throughout each level. Collecting all the coins will unlock a new character.

7. The game has a fast-paced, electronic soundtrack that matches the rhythm of the levels, so timing is key!

8. Geometry Dash Classic also features a level editor, which allows you to create and share your own custom levels with other players.