Cute Elements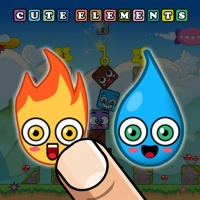 Cute Elements is a mobile game that combines match-3 gameplay with the fun and excitement of collecting and evolving cute creatures. The game features a vibrant and colorful world filled with adorable and charming creatures, each with their own unique personalities and abilities.

The gameplay of Cute Elements is simple yet engaging. Players must match three or more of the same elements to clear them from the board and score points. As players progress through the levels, they will encounter a variety of challenges and obstacles that they must overcome to progress further. These challenges include limited moves, time limits, and tricky board layouts that require strategic thinking and quick reflexes.

But the real fun of Cute Elements comes from collecting and evolving the cute creatures that inhabit the game world. Players can collect a wide variety of creatures, each with their own unique abilities and stats. By evolving these creatures, players can make them stronger and more powerful, allowing them to tackle even tougher challenges.

Cute Elements features a variety of game modes, including classic match-3, timed challenges, and special events that offer unique rewards and prizes. The game also features a social aspect, allowing players to compete with friends and share their progress on social media.

With its adorable characters, addictive gameplay, and vibrant graphics, Cute Elements is the perfect game for anyone who loves match-3 puzzle games and collecting cute creatures.
Information
Game category: Hypercasual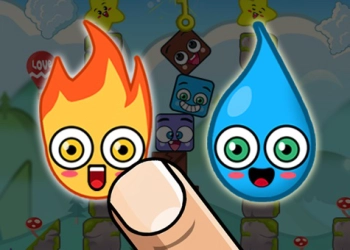 Game Rating: 72%

PLAY
How to play this game:
1. When you open the game, you'll see a board filled with different colored shapes. Your goal is to match these shapes and clear them from the board.

2. To make a match, simply tap on two or more shapes of the same color that are next to each other. The more shapes you match at once, the higher your score will be.

3. There are different types of shapes in the game, each with its own unique properties. For example, the star shape can clear all the shapes in a row or column, while the bomb shape can clear a group of nearby shapes.

4. As you progress through the levels, the game will become more challenging. You'll need to use strategy and planning to clear the board and achieve high scores.

5. The game also has power-ups that can help you clear the board faster. You can earn power-ups by making big matches or by completing daily challenges.

6. Finally, the game has a social aspect where you can connect with other players and compare your scores. You can also earn rewards by inviting your friends to play.