Cinderella's Closet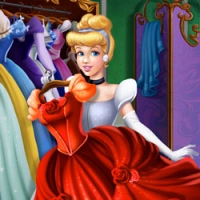 "Cinderella's Closet" is a fun and engaging mobile game that allows players to enter the magical world of Cinderella and help her find the perfect outfit for her prince's ball. As the fairy godmother's apprentice, you are tasked with sorting through a plethora of outfits, shoes, and accessories to create the perfect ensemble.

With stunning graphics and an easy-to-use interface, this game is perfect for players of all ages. You'll have access to a wide variety of clothing items, from beautiful gowns to sparkling accessories, and you can mix and match to create unique and beautiful outfits. You can also unlock new items and accessories as you progress through the game, giving you even more options to create the perfect look.

To play the game, simply tap on the items you want to use and drag them onto Cinderella. You can zoom in and out to get a better view of your outfit, and you can also rotate Cinderella to see how the outfit looks from all angles. Once you've created the perfect outfit, you can save it and share it with your friends on social media.

Overall, "Cinderella's Closet" is a fun and creative game that lets you explore the magical world of Cinderella while also testing your fashion skills. So why wait? Download the game today and get ready to create the perfect look for the prince's ball!
Information
Game category: Dress_up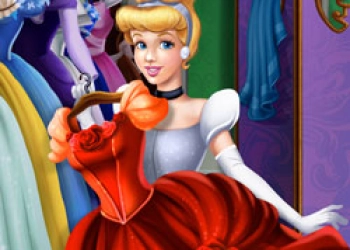 Game Rating: 73%

PLAY
How to play this game:
1. Launch the game: To start playing Cinderella's Closet, you need to first download and launch the game on your mobile device. Once the game is running, you will be taken to the main menu where you can select the game mode you want to play.

2. Choose a game mode: Cinderella's Closet has two game modes - Dress Up and Memory. In the Dress Up mode, you can help Cinderella choose her outfit for the day. In Memory mode, you have to match pairs of items to progress through the levels.

3. Dress up mode: If you choose Dress Up mode, you will be taken to Cinderella's closet where you can browse through her collection of dresses, shoes, accessories, and more. Simply tap on an item to select it, and then drag and drop it onto Cinderella to see how it looks. Keep experimenting until you find the perfect combination!

4. Memory mode: In Memory mode, you will be presented with a grid of cards, each of which has a different item on it. You need to tap on two cards to flip them over and reveal the items underneath. If the two items match, they will disappear and you will earn points. Keep matching pairs until you have cleared the entire board.

5. Progress through the game: As you play Cinderella's Closet, you will earn points and unlock new items to use in Dress Up mode. You will also unlock new levels in Memory mode, which get progressively more challenging as you go. Keep playing to unlock everything and become the ultimate fashionista!