Fallerz.io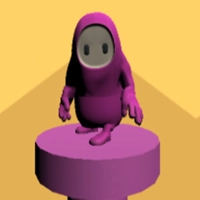 Fallerz.io is a fun and addictive multiplayer game that can be played on mobile devices. The game is set in a colorful and vibrant world where you control a cute and bouncy character that must navigate through challenging obstacle courses filled with traps and obstacles.

The gameplay of Fallerz.io is simple and intuitive. You start by selecting a character and customizing it to your liking. Once you're ready, you join a game lobby and wait for other players to join.

Once the game starts, you must use your skills and quick reflexes to navigate through the obstacle course and avoid falling off the edge. You can jump, slide, and dodge obstacles to stay on the course and be the last player standing.

As you progress through the game, you'll collect coins that can be used to purchase new characters and unlock different obstacle courses. You can also compete with other players in daily and weekly challenges to earn rewards and increase your rank on the leaderboards.

Fallerz.io is a fast-paced and exciting game that can be enjoyed by players of all ages. With its colorful graphics, engaging gameplay, and competitive multiplayer mode, it's sure to keep you entertained for hours on end. So why not give it a try and see how far you can make it through the obstacle course?
Information
Game category: .io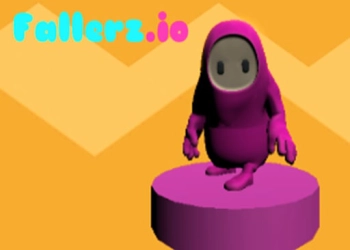 Game Rating: 68%

PLAY
How to play this game:
1. Start the game by tapping the play button on the main menu screen.

2. The game consists of Pou, a cute and fluffy creature, jumping from platform to platform.

3. Tap the screen to make Pou jump. The longer you hold your finger down, the higher Pou will jump.

4. The goal of the game is to jump as high as possible without falling off the platforms or hitting any obstacles.

5. There are various obstacles that you need to avoid, such as spikes, fire, and bombs. If you hit an obstacle, the game is over.

6. As you jump higher, the game gets more difficult. Platforms become smaller, and obstacles become more frequent.

7. Collect coins as you jump to increase your score. You can use these coins to buy new outfits for Pou.

8. The game has a global leaderboard where you can compete against other players for the highest score.
9. If you want to pause the game, you can tap the pause button in the top right corner of the screen.
10. To exit the game, tap the back button on your device or the exit button on the main menu screen.