Kitty Real Dentist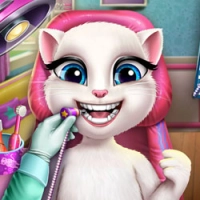 "Kitty Real Dentist" is a fun mobile game that allows players to play the role of a dentist and take care of cute little kittens. The game features a range of dental tools and accessories that players can use to diagnose and treat various dental problems that the cats might be experiencing.

Players begin by selecting a cat to treat, and then proceed to examine their teeth and mouth to determine the best course of treatment. The game features a range of dental tools, including toothbrushes, drills, and more, that players can use to clean teeth, fill cavities, and even perform extractions if necessary.

Throughout the game, players will also encounter various challenges and obstacles that they must overcome in order to successfully complete each level. These challenges can include time limits, tricky dental procedures, and even the occasional misbehaving cat that refuses to sit still!

As players progress through the game, they will unlock new levels and challenges, as well as new cats to treat. With cute graphics and engaging gameplay, "Kitty Real Dentist" is a great choice for anyone who loves animals and enjoys simulation games.
Information
Game category: Caring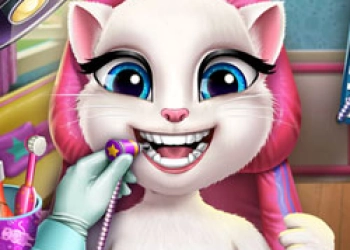 Game Rating: 79%

PLAY
How to play this game:
1. Start the game by selecting a patient. You will see a variety of cats with different dental problems, such as cavities, gum infections, and tooth decay.

2. Once you have selected a patient, your first task is to clean their teeth. Use the dental tools provided, such as a toothbrush, floss, and mouthwash, to remove any food debris and bacteria.

3. After cleaning the teeth, you will need to repair any damage. This may involve filling cavities, extracting damaged teeth, or treating gum disease. Use the dental tools provided to carry out these procedures, making sure to follow the instructions carefully.

4. Once you have completed the dental procedures, you can finish by giving your patient a makeover. Select new fur colors, clothes, and accessories to make them look their best.

5. Congratulations, you have successfully treated your first dental patient! Now, you can select a new patient and start the process again.