Sausage Run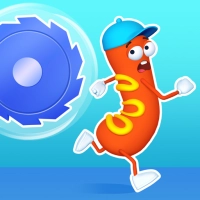 Sausage Run is a fun and challenging mobile game where you play as a sausage trying to escape a kitchen filled with obstacles and dangers. You must run and jump through the kitchen, avoiding knives, rolling pins, and other hazards while collecting coins along the way.

The game features simple, one-touch controls that make it easy to play but difficult to master. To move your sausage, all you need to do is tap the screen, causing it to jump. The longer you hold down the screen, the higher your sausage will jump.

As you progress through the game, the levels become more challenging, with more obstacles and hazards to avoid. You'll need to use your quick reflexes and precise timing to make it through each level without getting sliced, diced, or flattened.

In addition to the main gameplay, Sausage Run also features various power-ups that can help you along the way. For example, there is a magnet power-up that attracts coins towards you, making it easier to collect them. There is also a shield power-up that protects you from one hit.

Overall, Sausage Run is a fun and addictive game that is perfect for anyone looking for a challenging mobile game. With its simple controls, colorful graphics, and endless gameplay, it's sure to keep you entertained for hours.
Information
Game category: Arcade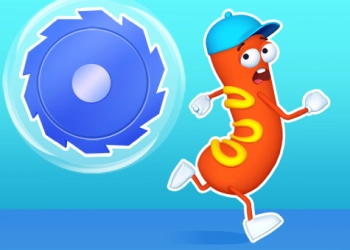 Game Rating: 74%

PLAY
How to play this game:
The controls are simple; players only need to tap the screen to jump over obstacles and avoid danger. The sausage will run automatically, so players must focus on timing their jumps to clear hurdles, slide under barriers, and avoid hazards like fire and spikes.

Along the way, players can collect coins to unlock new skins and upgrades for their sausage, making it faster and more resilient to damage. The levels become increasingly challenging as the game progresses, with more obstacles and faster-paced gameplay.

To complete the game, players must make it to the end of each level without taking too much damage. The game is endless, meaning players can keep playing as long as they want to achieve high scores and unlock all the skins and upgrades.