Gothic Princess Real Makeover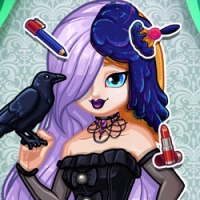 Gothic Princess Real Makeover is a thrilling mobile game that allows you to step into the shoes of a talented makeup artist and give the gothic princess a stunning transformation. The princess has a very unique and edgy style, and your job is to help her embrace it while enhancing her natural beauty.

The game features a wide range of makeup products and tools that you can use to create the perfect look for the gothic princess. From bold and dark eyeshadows to vibrant lipsticks and stunning hairstyles, you have everything you need to unleash your creativity and create a masterpiece.

But the makeover is not just limited to makeup. You can also help the princess choose a stylish outfit that complements her look and personality. From leather jackets and black dresses to lace-up boots and fishnet stockings, there are plenty of options to choose from.

The game also includes mini-games and challenges that will test your skills and allow you to earn rewards that you can use to unlock new makeup products and clothing items.

With its stunning graphics, captivating storyline, and endless possibilities, Gothic Princess Real Makeover is a must-play game for anyone who loves fashion, beauty, and creativity. So why not download it today and start creating your own gothic princess masterpiece?
Information
Game category: Makeover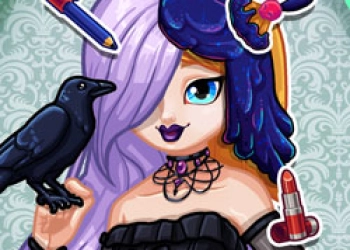 Game Rating: 79%

PLAY
How to play this game:
1. Start by choosing the princess you want to makeover. You will be able to customize her skin tone, eye color, and hairstyle to your liking.

2. Once you've chosen your princess, it's time to give her a full makeover. This includes applying makeup, such as lipstick, eyeshadow, and mascara, as well as styling her hair.

3. After you've applied the makeup and styled her hair, you can then dress her up in a variety of gothic-inspired outfits. Choose from dresses, tops, skirts, and accessories to create a unique and edgy look.

4. Once you're happy with your gothic princess's look, take her to the photo studio and capture a photo of her in her new outfit.

5. Share your creation with friends and family on social media, or save it to your device to admire and show off later.