Sleeping Princess Closet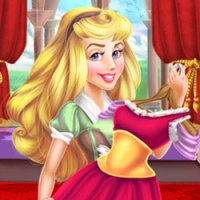 Sleeping Princess Closet is a fun and creative mobile game that allows you to explore the fashion world and help a sleeping princess find the perfect outfit. In this game, you get to enter the princess's closet and browse through her extensive wardrobe of dresses, tops, skirts, shoes, and accessories.

Your task is to mix and match different clothing items and create the perfect outfit for the sleeping princess. You can experiment with different styles, colors, and patterns until you find the perfect combination that fits her style.

Once you have selected an outfit, you can then complete the look with a variety of accessories, such as jewelry, bags, and hats. You can also style the princess's hair and apply makeup to complete the look.

In addition to dressing up the sleeping princess, you can also create a customized closet for her by selecting different pieces of furniture, wallpaper, and flooring. You can also decorate the room with various accessories, such as flowers, lamps, and paintings.

With its stunning graphics and easy-to-use interface, Sleeping Princess Closet is a great game for anyone who loves fashion and creativity. So, step into the closet and start exploring the world of fashion and style!
Information
Game category: Puzzle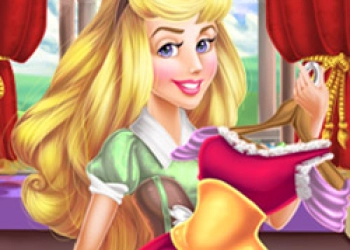 Game Rating: 74%

PLAY
How to play this game:
In Sleeping Princess Closet, players get to help the beautiful princess choose the perfect outfit for a royal ball. The game has a closet full of dresses, shoes, and accessories to choose from, allowing players to mix and match to create their own unique look.

To play the game, simply tap on the different items of clothing and accessories to see how they look on the princess. Try on different dresses, shoes, and jewelry to create the perfect outfit for the ball. Once you've found the perfect combination, save the outfit and show it off to your friends!