Kitty Playground Deco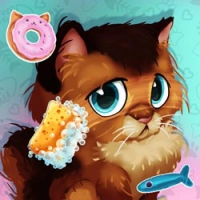 Kitty Playground Deco is a fun and adorable mobile game that allows you to take care of a cute little kitty and decorate her playground. As soon as you start the game, you are presented with a cute little kitty that needs your attention. Your first task is to clean her up, feed her and then dress her up in a variety of cute and stylish outfits.

Once your kitty is looking her best, it's time to move on to the playground decoration. You'll be presented with a wide range of items that you can use to decorate the playground, including toys, furniture, and decorations. You can mix and match these items to create the perfect playground for your kitty.

The game features colorful and vibrant graphics, which are sure to keep you entertained for hours. The gameplay is simple and easy to understand, making it a great game for all ages.

Overall, Kitty Playground Deco is a fun and entertaining mobile game that's perfect for anyone who loves cute animals and decorating. With its cute graphics and simple gameplay, it's a game that's sure to keep you entertained for hours on end. So, what are you waiting for?
Information
Game category: Caring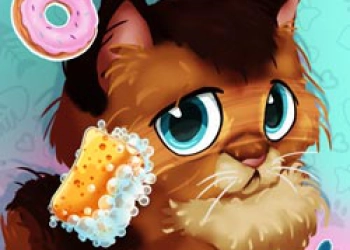 Game Rating: 83%

PLAY
How to play this game:
1. Start by cleaning and feeding the kitty: When you first start the game, you'll see a cute kitty waiting for you. Your first task is to clean and feed her. Use the tools and items provided to clean her up and make sure she's well-fed and happy.

2. Dress up the kitty: After you've taken care of the kitty's needs, it's time to dress her up. Use your fashion sense and creativity to mix and match different outfits and accessories, such as hats, bows, and collars, to create a unique look for the kitty.

3. Decorate the playground: Now that the kitty is dressed up and ready to play, it's time to decorate her playground. Use the various items and decorations provided to design a fun and colorful playground for the kitty to enjoy. You can choose from a variety of items such as toys, trees, benches, and more.

4. Save and share: Once you're happy with your kitty's new playground, you can save your creation and share it with your friends on social media.