Blonde Princess Real Dentist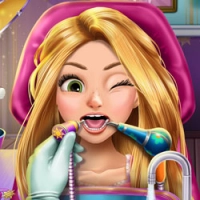 Blonde Princess has been neglecting her dental health, and now she's in dire need of a dentist! In this mobile game, you get to be her personal dentist and help her fix all her dental issues. Start by examining her teeth and identifying the problems she's facing. Once you've determined what needs to be done, you can begin the treatment process.

You'll have access to all the tools and equipment that a real dentist uses. Use the drill to remove cavities, use the scraper to remove plaque, and use the brush to clean her teeth thoroughly. You can also use the x-ray machine to take a closer look at her teeth and ensure that everything is okay.

Once you've fixed all her dental issues, you can then move on to the fun part of the game - decorating her teeth! Choose from a variety of colors and patterns and give her a unique and beautiful smile. You can also add gems and other decorations to make her teeth sparkle.

As you progress through the game, you'll be able to unlock new tools and decorations to use on Blonde Princess's teeth. With your help, she'll have a healthy and beautiful smile in no time!
Information
Game category: Caring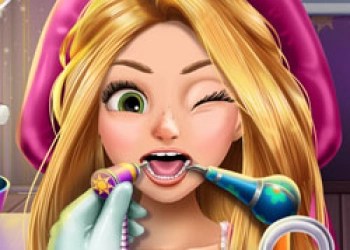 Game Rating: 77%

PLAY
How to play this game:
1. Start by examining the princess's teeth to identify any cavities, plaque, or other dental issues.

2. Use the tools provided to clean the princess's teeth thoroughly. You'll need to scrape off the plaque, remove any decayed or damaged teeth, and fill any cavities.

3. Once the teeth are cleaned and treated, it's time to add some sparkle! Use the provided tools to whiten the princess's teeth and add some shiny braces.

4. After you're done with the dental work, you can also choose to accessorize the princess's new smile by selecting some cool stickers and jewelry.

5. Finally, the princess will give you a rating for your work based on how well you did. Aim for a perfect score and make sure her smile is beautiful and healthy!