Ice Queen - Christmas Real Haircuts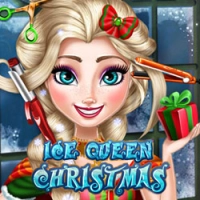 In "Ice Queen - Christmas Real Haircuts," players get to help the beautiful Ice Queen prepare for the holiday season by giving her a new and festive hairstyle. As the queen's trusted hairstylist, players will use various tools and products to transform her hair into a winter wonderland masterpiece.

Players can start by washing and drying the queen's hair before cutting and styling it to their liking. They can choose from a variety of hair colors and styles, including straight, curly, and braided looks. Once the perfect hairstyle is achieved, players can add accessories like snowflakes, holly, and ribbons to give it a festive touch.

In addition to the hairstyle, players can also help the Ice Queen choose the perfect outfit for the holidays. They can mix and match different clothes and accessories to create a look that is both stylish and seasonal.

With its beautiful graphics and engaging gameplay, "Ice Queen - Christmas Real Haircuts" is the perfect mobile game for anyone looking to get into the holiday spirit.
Information
Game category: Real_haircuts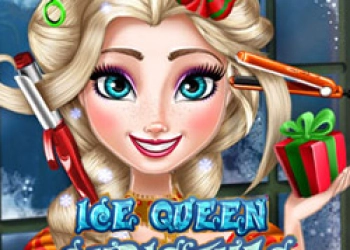 Game Rating: 73%

PLAY
How to play this game:
1. Start by selecting the hairstyle you want to work with. You can choose from a variety of different haircuts, ranging from long to short, curly to straight.

2. Once you've chosen your hairstyle, it's time to start styling! Use the various tools provided to cut, trim, and style the hair. You can use the scissors to trim the hair, the curling iron to add curls, and the straightener to straighten the hair.

3. Don't forget to add some festive decorations to the hair! You can add bows, ribbons, and other Christmas-themed accessories to make the hair look extra special.

4. When you're finished styling the hair, take a picture of your creation and share it with your friends!