Subway Surf 2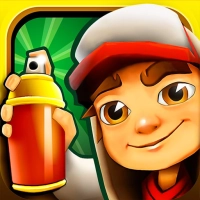 Subway Surf 2 is an endless runner game for mobile devices that takes you on a thrilling adventure through the subway tunnels. Your goal is to run as far as you can while dodging obstacles and collecting coins along the way.

The game features stunning 3D graphics that bring the subway world to life. You can choose from a variety of characters, each with their own unique abilities and power-ups, to help you on your journey.

To play, simply swipe left and right to switch between subway tracks and swipe up and down to jump or slide under obstacles. Along the way, you'll need to avoid trains, walls, and other hazards that will end your run if you collide with them.

Collecting coins will allow you to purchase power-ups and upgrades that will help you run farther and score more points. You can also complete missions and challenges to earn rewards and unlock new characters and power-ups.

Subway Surf 2 is easy to pick up and play, but challenging to master. With its addictive gameplay, exciting challenges, and stunning graphics, it's a must-play for fans of endless runner games.
Information
Game category: Action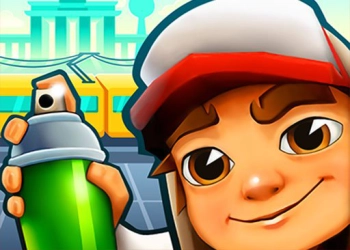 Game Rating: 73%

PLAY
How to play this game:
1. Start the game and select your character. You can choose from a variety of different characters, each with their own unique abilities and attributes.

2. Once you start the game, your character will begin running along a subway track. Swipe left or right to move your character from side to side, and swipe up to jump. Swipe down to slide under obstacles.

3. Along the way, you'll need to collect coins and power-ups. Coins can be used to purchase new characters and power-ups can give you an advantage during the game.

4. Be sure to watch out for obstacles such as trains, barricades, and other hazards. If you hit an obstacle, you'll need to start the level over.

5. As you progress through the game, the levels will become more challenging, with faster moving trains, more obstacles, and tougher enemies.

6. Use your character's unique abilities to help you get past obstacles and enemies. For example, some characters can double jump, while others can use a jetpack to fly over obstacles.

7. Try to get as far as possible without crashing or getting caught by the enemy. You can also compete against other players in online multiplayer mode to see who can get the highest score.