Ice Princess Geek Fashion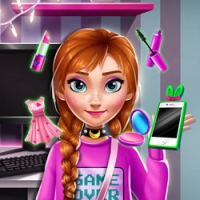 "Ice Princess Geek Fashion" is a fun and trendy dress-up game that combines the beauty and glamour of princess fashion with the geeky and quirky style of modern-day geeks. In this game, you will help the beautiful Ice Princess to choose the perfect outfit and accessories for her next geeky fashion statement.

The game features a wide range of fashionable clothing and accessories, including funky glasses, superhero t-shirts, denim jackets, cute skirts, and trendy sneakers. You can mix and match different items to create your unique style and show off your creativity.

To play the game, simply start by selecting your favorite items from the wardrobe, and drag them onto the Ice Princess to dress her up. You can change the color and style of the clothes and accessories to fit your taste and preference.

Once you have finished dressing up the Ice Princess, you can take a photo of her and share it with your friends on social media. The game also allows you to save your creations to your device's photo gallery, so you can admire them later or use them as your wallpaper.

"Ice Princess Geek Fashion" is an excellent game for anyone who loves fashion, geek culture, and dressing up. With its charming graphics, funky soundtrack, and endless possibilities, this game is sure to keep you entertained for hours. So, grab your phone or tablet, and let's get started on this geeky fashion adventure!
Information
Game category: Dress_up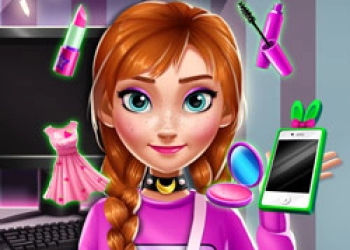 Game Rating: 83%

PLAY
How to play this game:
1. Start by selecting the style of glasses you want the princess to wear. There are plenty of fun and quirky options to choose from, so take your time and pick the perfect pair.

2. Next, you'll need to choose a hairstyle for the princess. There are several different options, from cute and curly to straight and sleek. Pick the one that suits the princess best.

3. Once you've chosen the hairstyle, it's time to select the perfect outfit. There are plenty of geeky tops, skirts, pants, and dresses to choose from, so mix and match until you find the perfect combination.

4. Once you've found the perfect outfit, you can add some accessories to complete the look. Choose from a variety of bags, hats, jewelry, and shoes to create a unique and stylish ensemble.

5. When you're finished, take a screenshot of the ice princess in her new outfit and share it with your friends. You can even save the image to use as your phone's wallpaper.