Water Park Fun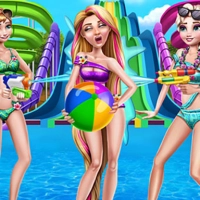 Welcome to Water Park Fun, the ultimate water park adventure game for your mobile device! Get ready to have fun in the sun and make a splash with all of your friends at the water park.

In this game, you'll start by choosing your avatar and picking out the perfect swimsuit or outfit for a day at the water park. Then, you'll explore the park, taking in all the sights and sounds of this amazing destination.

There are plenty of attractions to enjoy, from thrilling water slides to relaxing lazy rivers. Ride the waves in the massive wave pool, or challenge your friends to a race down the water slide. You can even show off your skills on the diving board or try your luck in the water park games.

As you play, you'll earn coins and points that can be used to unlock new attractions and customize your avatar. You can also collect prizes and souvenirs to show off to your friends.

With stunning graphics, realistic water physics, and exciting gameplay, Water Park Fun is the perfect way to beat the heat and have a blast this summer. So grab your sunscreen and get ready to make a splash!
Information
Game category: Girls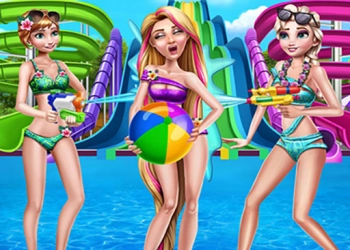 Game Rating: 73%

PLAY
How to play this game:
1. Choose a character: When you start the game, you'll be prompted to select a character. Each character has different attributes, such as speed, jump height, and slide abilities. Choose the character that best fits your play style.

2. Navigate the park: The water park is filled with different attractions, such as water slides, wave pools, and lazy rivers. Use the on-screen controls to move your character around the park and explore the various attractions.

3. Complete objectives: As you play through the game, you'll be given objectives to complete, such as collecting coins, reaching a certain distance, or performing tricks on the slides. Completing these objectives will earn you rewards that can be used to unlock new characters or upgrades.

4. Collect coins: Coins are scattered throughout the park and can be collected by running over them. Use these coins to purchase upgrades, such as speed boosts or slide enhancements.

5. Avoid obstacles: The park is full of obstacles that can slow you down or even knock you out of the game. Look out for signs indicating upcoming obstacles and use your skills to avoid them.

6. Time your jumps: Many of the water attractions require you to jump at the right time to clear obstacles or perform tricks. Master the timing of your jumps to maximize your score and complete objectives.

7. Reach the finish line: Each level in Water Park Fun has a finish line that you must reach before the timer runs out. Use your skills and upgrades to reach the finish line as quickly as possible.