State.io - Conquer the World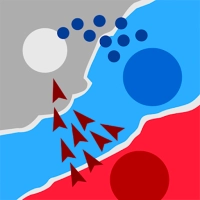 State.io - Conquer the World is a mobile strategy game that lets you become the ruler of your own nation and compete against players from around the world for global domination.

At the beginning of the game, you choose a country to start with and begin building your nation by constructing buildings, recruiting armies, and developing your economy. As you progress through the game, you will unlock new technologies and advanced units that will help you gain an edge over your opponents.

The game's world map is divided into territories that you can conquer by sending your armies to battle against other players. Each territory provides different resources that you can use to develop your nation further, including food, gold, and oil.

To expand your influence, you can also form alliances with other players and participate in global events, such as world wars and resource battles. By working together with other players, you can strengthen your position and gain access to powerful bonuses that will help you dominate the competition.

State.io - Conquer the World features stunning graphics and an intuitive user interface that makes it easy to navigate and control your nation. The game also includes a detailed tutorial that guides you through the basics of gameplay, so even novice players can jump right in and start conquering the world.

Overall, State.io - Conquer the World is a thrilling and engaging strategy game that will challenge your strategic thinking and tactical skills. With its endless possibilities and constantly evolving gameplay, it's a must-play for any fan of mobile strategy games.
Information
Game category: .io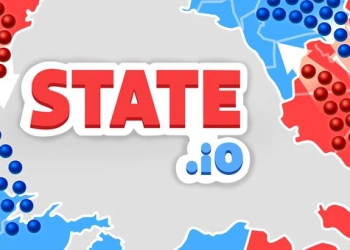 Game Rating: 77%

PLAY
How to play this game:
When you start the game, you will be given a small piece of land and a few basic resources. Your job is to develop your infrastructure, build up your army, and conquer other countries to expand your territory.

To do this, you will need to manage your resources carefully and make strategic decisions on how to spend them. You will also need to recruit and train soldiers, develop new technologies, and build various structures such as factories, farms, and military bases.

To conquer other countries, you will need to strategically deploy your troops and engage in battles. You can choose to attack other countries directly, or you can use diplomacy to form alliances and coordinate attacks with other players.

The game features a simple and intuitive touch-based interface that allows you to easily manage your country and troops. You can also chat with other players in real-time, coordinate attacks, and form alliances.

As you progress through the game, you will face tougher challenges and more powerful opponents. You will need to constantly adapt your strategy and improve your military and economic capabilities to survive and thrive.