Color Tunnel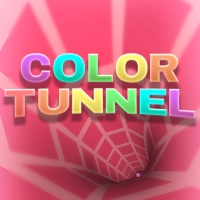 Color Tunnel is an addictive and fast-paced mobile game that will test your reflexes and timing skills. The game features a brightly colored tunnel with obstacles that you must navigate through.

The objective of the game is to guide a ball through the tunnel while avoiding obstacles such as barriers, gaps, and blocks. The ball moves automatically, and you can only control its movement by swiping left or right to change the direction.

As you progress through the game, the speed of the tunnel and the complexity of the obstacles increase, making it more challenging to navigate. The game also features different color themes and music, adding to its overall aesthetic appeal.

The game has a simple and easy-to-use interface, with intuitive controls that make it easy to play. The graphics are vibrant and colorful, making it visually appealing and engaging.

The game also has a multiplayer mode that allows you to compete against other players from around the world. You can challenge your friends or other players to see who can survive the longest in the tunnel and climb the leaderboard.

Overall, Color Tunnel is a fun and addictive mobile game that will keep you entertained for hours. With its simple gameplay mechanics, fast-paced action, and vibrant graphics, it's a must-play for anyone who loves arcade-style games.
Information
Game category: Arcade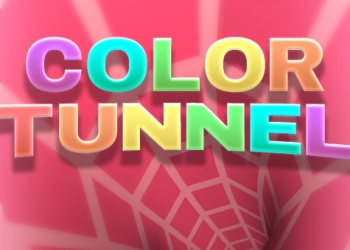 Game Rating: 65%

PLAY
How to play this game:
1. Tap to start: Once you've downloaded the game, tap on the screen to start playing.

2. Navigate the tunnel: The game starts with your ball moving through a colorful tunnel. Swipe left or right to steer the ball and avoid obstacles.

3. Dodge obstacles: As you progress through the game, the tunnel becomes more challenging, with obstacles appearing more frequently and in different patterns. These obstacles include blocks that you need to jump over, holes you need to avoid falling into, and other types of barriers that require you to move quickly and react fast.

4. Collect gems: Along the way, you can collect gems by running over them. These gems can be used to unlock new balls and other game content.

5. Reach the end: The goal of the game is to make it as far through the tunnel as possible without crashing into an obstacle or falling off the edge. The further you get, the higher your score.

6. Try again: If you crash or fall off the edge, you can tap to restart the game and try again. The game is endless, so you can keep playing as long as you like.