Dark Queen Closet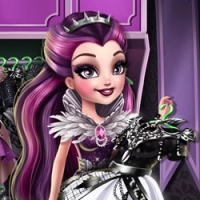 In "Dark Queen Closet", you get to explore the closet of a mysterious and powerful queen who rules the kingdom of darkness. As her loyal servant, you must help her find the perfect outfit for her next evil plot.

The game is a dress-up game where you get to choose from a wide variety of dark and gothic clothing options to create the perfect outfit for the queen. You can mix and match different pieces of clothing, accessories, and hairstyles to create a unique and powerful look for the queen.

In addition to dressing up the queen, you can also decorate her closet and choose from different backgrounds to create the perfect setting for her dark kingdom. As you progress through the game, you can unlock new clothing items and accessories to expand the queen's wardrobe.

The game features stunning graphics and a hauntingly beautiful soundtrack that immerses you in the world of the Dark Queen. With its easy-to-use interface and endless customization options, "Dark Queen Closet" is the perfect game for anyone who loves dark and gothic fashion.

Overall, "Dark Queen Closet" is a fun and engaging mobile game that allows you to explore the world of a powerful and mysterious queen. Whether you're a fan of dark fashion or just love dressing up virtual dolls, this game is sure to provide hours of entertainment.
Information
Game category: Dress_up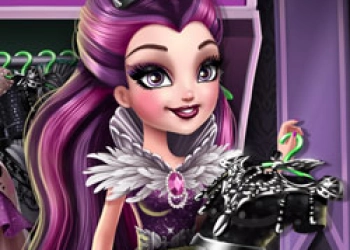 Game Rating: 75%

PLAY
How to play this game:
1. Choose a level: The game consists of different levels, each with its own unique challenge. To begin, choose a level that you want to play.

2. Dress up the dark queen: In each level, your task is to dress up the dark queen in the most stylish and fashionable outfit. To do this, you'll need to use the items available in her closet, which includes dresses, tops, skirts, pants, shoes, accessories, and more.

3. Mix and match: Use your creativity to mix and match different items until you come up with the perfect outfit. Experiment with different colors, patterns, and styles to create a look that suits the dark queen's personality.

4. Complete the challenge: Once you have created the outfit, your task is to complete the challenge for that level. This could be anything from taking a photo of the dark queen in her outfit, to completing a puzzle or finding hidden items in the scene.

5. Progress through the levels: As you successfully complete each level, you'll unlock new items for the dark queen's closet and progress through the game.

6. Enjoy the game: Dark Queen Closet is a fun and challenging game that will test your fashion skills and creativity. Enjoy the game and have fun dressing up the dark queen in the most stylish outfits!