BTS Sweet Monsters Coloring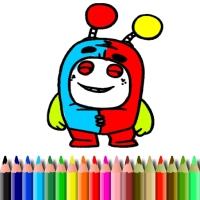 BTS Sweet Monsters Coloring is a mobile game that allows fans of the popular K-pop group, BTS, to color and customize adorable monster illustrations featuring the group's members. The game features a wide range of coloring pages, each depicting a unique and cute monster that fans can bring to life with their creative coloring skills.

In the game, players can select their preferred coloring tool, including brushes and markers, to color and shade the illustrations. There are also various color palettes to choose from, allowing players to create unique and colorful designs. Once the coloring is complete, players can save their artwork and share it with their friends and fellow BTS fans on social media.

The game also features a variety of difficulty levels, making it suitable for both children and adults. It's a great way to relax and unwind while indulging in your love for BTS and creativity.

BTS Sweet Monsters Coloring is not only entertaining, but it's also a great way to showcase your love for the group and their unique aesthetic. So, whether you're a long-time fan or just discovering the world of BTS, this game is a must-try for anyone who loves coloring and adorable monsters.
Information
Game category: Hypercasual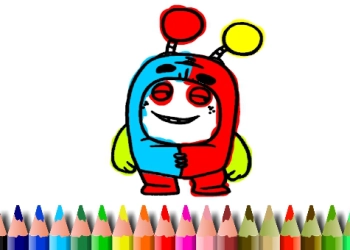 Game Rating: 71%

PLAY
How to play this game:
1. Choose a coloring page: The game offers a variety of coloring pages featuring the members of the popular K-Pop group BTS as sweet and adorable monsters. Scroll through the pages and choose the one you want to color.

2. Select a color: The game provides a wide range of colors that you can use to fill in the coloring page. Choose a color from the bottom of the screen by tapping on it.

3. Start coloring: Once you have selected a color, tap on the area of the coloring page where you want to apply it. The color will fill in the area automatically.

4. Use different tools: The game provides different tools to help you color the page more efficiently. For example, you can use the zoom tool to zoom in on a specific area of the page, making it easier to color. You can also use the eraser tool to remove any mistakes you may have made.

5. Save and share: Once you have finished coloring the page, you can save it to your device's photo gallery or share it with your friends on social media. To save or share, tap on the appropriate button on the screen.

6. Repeat: You can choose another coloring page and repeat the process to keep coloring and creating new designs.