Knife Jump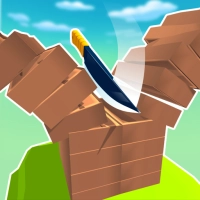 Knife Jump--it's a easy control and simple game, you just tap to flip the knife and slice amazing obstacles in juiciest way.Cut or slice everything and become slice master!
Tap to flip the knife and slice amazing obstacles in juiciest way
Information
Game category: Hypercasual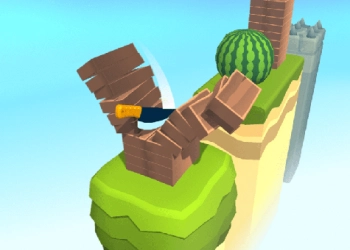 Game Rating: 76%

PLAY
How to play this game:
In Knife Jump, your goal is to throw a knife onto a rotating target while avoiding obstacles in your path. The target is made up of several wooden blocks, and you need to hit each one to progress to the next level. As you advance, the target rotates faster and the obstacles become more difficult to avoid.

The game has a simple one-touch control system that makes it easy to play but difficult to master. To throw the knife, simply tap the screen at the right moment to release it. The knife will travel in a straight line and stick into the wooden blocks, allowing you to climb higher and higher.

However, you need to be careful not to hit any of the obstacles in your path, as this will end your game. The obstacles come in a variety of shapes and sizes, including moving platforms, spinning saw blades, and bouncing balls. You will need to time your jumps carefully and adjust your aim to avoid them.