Blonde Princess Wedding Fashion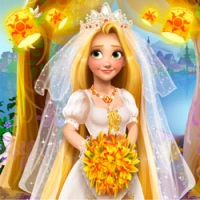 Blonde Princess Wedding Fashion is a fun and stylish dress-up game for mobile devices where players get to help the beautiful blonde princess prepare for her dream wedding day. With stunning graphics and an array of customizable options, players can create their perfect wedding look for the princess.

Players can choose from a wide range of dresses, shoes, veils, and accessories to help the princess create a beautiful wedding outfit. They can also customize her hairstyle, makeup, and nails to complete the look.

The game is easy to play and suitable for all ages. Simply tap and drag the items to change the princess's appearance. There are no time limits or specific goals, allowing players to take their time and experiment with different combinations until they find the perfect wedding look.

Once the player is satisfied with the princess's look, they can save the image and share it with friends and family. With endless outfit combinations and no two weddings being the same, players can play the game over and over again to create new and unique wedding looks.

Overall, Blonde Princess Wedding Fashion is a delightful and entertaining dress-up game that is perfect for anyone who loves fashion and wedding planning.
Information
Game category: Dress_up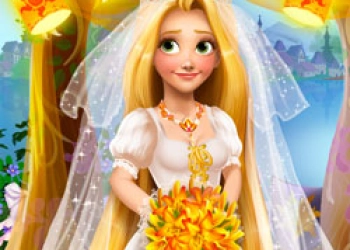 Game Rating: 92%

PLAY
How to play this game:
1. Start the game by clicking on the app icon on your mobile device.

2. Choose the level you want to play from the main menu. The levels are divided by the events in the wedding - engagement, bridal shower, bachelorette party, and wedding.

3. Once you select a level, you'll see the Blonde Princess standing in front of her wardrobe. You'll have to help her choose the right outfit and accessories for the occasion.

4. Tap on the wardrobe icon to access the princess's collection of dresses, skirts, tops, shoes, and accessories.

5. Swipe left or right to browse through the options, and tap on an item to select it.

6. Once you've selected an item, it will appear on the princess. You can change your selection by tapping on a different item.

7. Once you're happy with the outfit, tap on the checkmark icon to see the princess's completed look.

8. If you're happy with the completed look, tap on the camera icon to take a picture of the princess in her outfit.

9. Repeat the same process for the other levels in the game, and help the Blonde Princess look stunning for all her wedding events.