Mermaid Princess Real Haircuts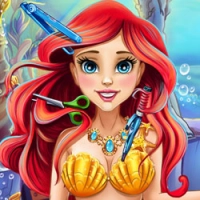 Mermaid Princess Real Haircuts is an exciting mobile game that lets you play hair stylist to a mermaid princess. In this game, you get to create amazing hairstyles for the mermaid princess using a variety of hairstyling tools and accessories. You can cut, color, curl, straighten, and style the mermaid's hair in any way you want, and then add accessories like tiaras, seashells, and flowers to complete the look.

The game features a variety of different hair colors and styles, so you can really let your creativity run wild. You can even change the color of the mermaid's tail to match her new hairstyle! And if you make a mistake, don't worry – you can always use the shampoo and rinse tools to start over.

Mermaid Princess Real Haircuts is a fun and engaging game that is perfect for anyone who loves hair styling and mermaids. It's easy to play, with intuitive touch controls that make it simple to create amazing hairstyles. Whether you're a seasoned hair stylist or just getting started, this game is sure to provide hours of fun and entertainment.
Information
Game category: Real_haircuts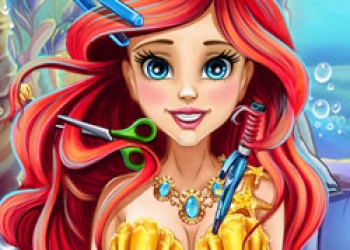 Game Rating: 84%

PLAY
How to play this game:
1. Launch the game on your mobile device and tap on the "play" button to start the game.

2. Choose a level to play by tapping on the corresponding image. You will be presented with various mermaid characters to choose from.

3. Once you have selected your mermaid, you will be taken to the salon screen where you can begin styling her hair.

4. Use the available tools such as scissors, combs, and hairdryers to cut and style the mermaid's hair. You can also add different colors and accessories to her hair.

5. Once you are done styling her hair, you can choose different outfits and accessories for her to wear.

6. After you have finished dressing up your mermaid, you can take a picture of her and save it to your device or share it on social media.