Snow White Real Haircuts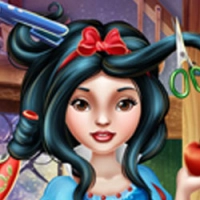 Snow White Real Haircuts is a mobile game where the player gets to become Snow White's personal hairdresser and give her a new hairstyle. The game takes place in a professional studio equipped with all the necessary tools, where the player can use a variety of tools such as scissors, curlers, and hair dye to create an enchanting hairstyle. The player can trim, curl, straighten, or dye Snow White's black hair in different beautiful colors, including red, blonde, and purple. Once the player finishes the hairdo, they can add cute accessories like bows, tiaras, and flowers to make it even more charming. Finally, the player can choose a glamorous outfit to complete Snow White's new look.
Information
Game category: Real_haircuts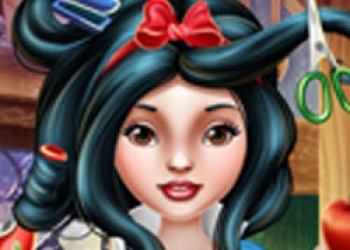 Game Rating: 74%

PLAY
How to play this game:
1. Open the game: Search for "Snow White Real Haircuts" in your app store or click on the game icon on your home screen.

2. Choose Snow White: Once the game loads, you will see the main menu. Tap the "play" button to start the game. Next, select Snow White as the character you want to style.

3. Choose the haircut: You will be taken to the hair salon where you can choose the type of haircut you want to give Snow White. There are various styles to choose from, including long and short haircuts.

4. Cut and style the hair: Once you have selected a haircut, you can start cutting and styling Snow White's hair. Use your finger to move the scissors and trim her hair. You can also use the styling tools such as the curling iron and straightener to create different looks.

5. Add accessories: After you have styled Snow White's hair, you can add accessories such as hairpins and clips to complete the look.

6. Save and share: When you are satisfied with your creation, tap the camera icon to take a screenshot of your work. You can save the image to your device or share it on social media.

7. Play again: If you want to create a new look, tap the "play again" button to start over.