Ice Cream Making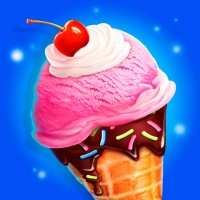 Ice Cream Making is a fun and interactive game for mobile devices that lets you run your very own ice cream shop. As an ice cream maker, your objective is to create the perfect ice cream for your customers by following different recipes and adding your own unique touch to each scoop.

In this game, you will start off by choosing the type of ice cream you want to make. There are many different flavors to choose from, including chocolate, vanilla, strawberry, and more. Once you have selected your flavor, you can start to mix the ingredients together.

The next step is to add different toppings and decorations to your ice cream. You can choose from a variety of toppings such as chocolate chips, sprinkles, gummy bears, and fruit. You can also add whipped cream, cherries, and other special toppings to make your ice cream even more delicious.

Once your ice cream is ready, you can serve it to your customers and collect payment. With each successful sale, you can earn coins that can be used to purchase new ingredients and decorations for your shop.

Ice Cream Making is an addictive game that is suitable for all ages. With its easy-to-use interface and simple gameplay, it is the perfect game for anyone who loves ice cream and wants to create their own unique recipes. So, what are you waiting for? Start making delicious ice cream today!
Information
Game category: Cooking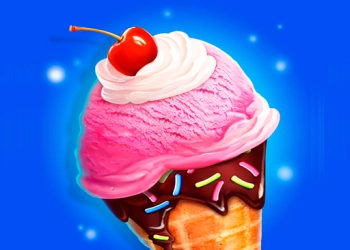 Game Rating: 76%

PLAY
How to play this game:
1. Start the game and choose your language preference.

2. Choose the type of ice cream you want to make from the options presented on the screen.

3. Follow the instructions on the screen to prepare the ingredients for your ice cream. This may involve selecting and mixing various ingredients, such as milk, cream, sugar, and flavorings, in the correct order and amounts.

4. Once your ingredients are prepared, use your finger to move the ice cream maker's lever back and forth to churn the mixture.

5. After a few minutes of churning, your ice cream will be ready to decorate. Choose your desired toppings, such as sprinkles, nuts, or chocolate chips, and drag them onto your ice cream using your finger.

6. Once you're satisfied with your creation, serve it up to your customers and watch them enjoy their delicious treats!