Snow White Real Dentist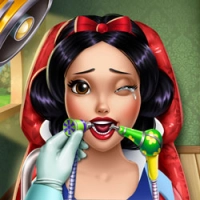 In "Snow White Real Dentist," players take on the role of a dentist tasked with helping the famous fairy tale princess get her pearly whites back in shape. Snow White is in need of some serious dental care, and it's up to the player to clean her teeth, fill cavities, and even perform a root canal if necessary.

The game begins with a close-up of Snow White's mouth, showing her teeth and gums in great detail. The player can choose from a variety of dental tools, including a toothbrush, scaler, and drill, and use them to clean and repair Snow White's teeth. As the player works, they'll need to be careful not to hurt Snow White or cause her pain.

The game features several different levels, each with its own unique challenges. In some levels, players will need to clean and polish Snow White's teeth, while in others they'll need to perform more complex procedures like filling cavities and extracting teeth. As the player progresses through the levels, they'll earn points and unlock new dental tools and procedures.

Overall, "Snow White Real Dentist" is a fun and engaging game that's perfect for anyone who loves fairy tales or has an interest in dentistry. The game's beautiful graphics and realistic dental procedures make it an educational and entertaining experience for players of all ages.
Information
Game category: Caring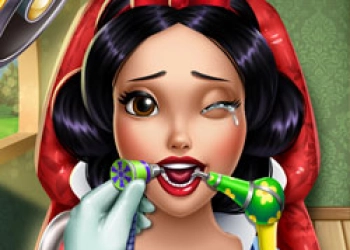 Game Rating: 70%

PLAY
How to play this game:
1. Start the game by selecting "Play" from the main menu.

2. Once the game loads, you will see Snow White sitting in the dentist chair with her mouth open. Use the dental tools on the right side of the screen to clean her teeth, remove cavities, and fix any other dental problems she may have.

3. To use the dental tools, simply tap on the tool you want to use and then drag it to the area of Snow White's mouth that needs attention. The game will guide you through the steps you need to take to complete each task.

4. As you work, you will see Snow White's dental health improve. Your goal is to get her teeth looking healthy and beautiful again.

5. Once you have finished working on Snow White's teeth, the game will show you how her teeth looked before and after your treatment.

6. Finally, you can choose to take a screenshot of your work to save and share with others.

7. If you want to play again, simply hit the "Play Again" button to start a new game.