Talking Tom Gold Run Online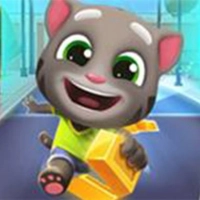 Talking Tom Gold Run Online is an endless running game developed by Outfit7 Limited. The game features the famous character, Talking Tom, who must collect gold bars while avoiding various obstacles and enemies.

In the game, you must control Tom and guide him through various obstacles such as roadblocks, traffic cones, and buildings. You can jump, slide, and move from side to side to avoid these obstacles. Along the way, you can also collect gold bars that can be used to unlock new characters and power-ups.

The game features different levels that become progressively more difficult as you advance. You can also compete against other players from around the world on the game's leaderboard. The game also offers special missions that can be completed to earn extra rewards.

Talking Tom Gold Run Online also offers various power-ups that can help you on your journey, including helmets, magnets, and airplane rides. The game also features daily challenges that offer even more rewards.

Overall, Talking Tom Gold Run Online is an exciting and entertaining game that offers endless running fun for players of all ages. With its colorful graphics, engaging gameplay, and challenging obstacles, this game is sure to keep you entertained for hours.
Information
Game category: Adventure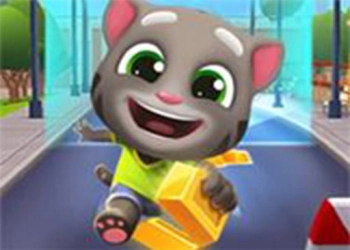 Game Rating: 79%

PLAY
How to play this game:
1. Start the game and select your character: You can choose from Talking Tom, Talking Angela, Talking Hank, Talking Ginger, and Talking Ben.

2. Run: The game starts with your character running through the streets. You need to swipe left, right, up, and down to avoid obstacles and collect coins.

3. Collect coins: As you run, you will see coins on the path. Swipe left, right, up, or down to collect them.

4. Dodge obstacles: There are various obstacles on your way, such as cars, barriers, and gaps. Swipe to avoid them.

5. Chase the robber: The main objective of the game is to catch the robber who has stolen your gold. Follow the arrows to track him down.

6. Use power-ups: You can collect power-ups on the way, such as helmets and magnet, which will help you run faster and collect coins more efficiently.

7. Customize your character: You can use the coins you collect to unlock new outfits and upgrade your character's abilities.

8. Complete missions: There are various missions available that you can complete to earn rewards and advance in the game.

9. Keep running: The game is endless, so keep running as far as you can and try to beat your high score.