Blonde Princess Hospital Recovery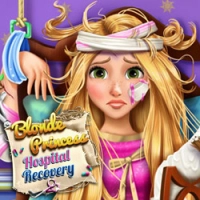 In the game "Blonde Princess Hospital Recovery," players get to help the beautiful blonde princess recover from a terrible accident. The princess was riding her horse when she fell and hurt herself badly, and now she needs medical attention to heal.

Players must step into the role of the doctor and use their medical skills to help the princess recover. The game takes place in a hospital room, and players will have access to all the necessary medical equipment and tools to assist the princess.

To begin the game, players must first examine the princess and diagnose her injuries. They must then clean and disinfect the wounds, apply bandages, and use the appropriate medical tools to mend any broken bones. Players must also monitor the princess's vital signs, such as her heart rate and blood pressure, to ensure that she is recovering properly.

As the game progresses, players will have the opportunity to help the princess with her physical therapy, as well. They must assist her with her exercises and stretches to help her regain her strength and mobility.

Throughout the game, players can also customize the princess's appearance by choosing different hairstyles, outfits, and accessories. They can also decorate the hospital room to make it more comfortable and cheerful for the princess.

Overall, "Blonde Princess Hospital Recovery" is a fun and educational game that teaches players about the importance of medical care and how to help someone recover from an injury. It also encourages creativity and imagination through its customization options, making it a great game for players of all ages.
Information
Game category: Caring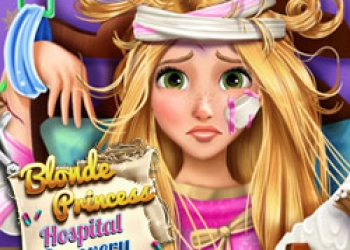 Game Rating: 80%

PLAY
How to play this game:
1. The game starts with the story of the blonde princess who gets into an accident and is rushed to the hospital for treatment.

2. As the player, your task is to assist the doctor in treating the princess's injuries and making her feel better.

3. You will begin by cleaning the princess's wounds, applying ointment and bandages, and checking her vitals to ensure that she is stable.

4. Next, you will need to help the princess take her medication and fluids to keep her hydrated and prevent any infections.

5. Once the princess is on the road to recovery, you will help her to get up, dress up, and look beautiful again.

6. Choose from a variety of outfits, hairstyles, and accessories to give the princess a complete makeover.

7. You can also take pictures of the princess and save them to your device.

8. As you progress through the game, you will unlock new features and items to help the princess recover faster and look her best.

9. The game has multiple levels, and each level comes with new challenges and tasks to complete.

10. The ultimate goal is to help the blonde princess recover fully, look beautiful, and feel confident again.