Slime Farm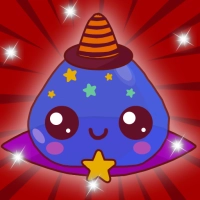 Slime Farm is a fun and addictive game available on mobile devices. In the game, you are the owner of a slime farm where you need to take care of cute and colorful slimes. You start with a small farm, but as you progress through the game, you can upgrade your farm, expand your territory, and collect more and more slimes.

The gameplay is simple and easy to learn. You need to swipe to move your slime around the farm and collect food and other resources. You can feed your slimes and watch them grow bigger and stronger. You can also breed your slimes to create new and unique colors and patterns.

As you collect more slimes, you can build more structures on your farm, such as slime incubators, slime breeding centers, and slime gardens. These structures help you grow and develop your slimes, making them more valuable and useful.

You can also sell your slimes in the marketplace to earn coins, which you can use to buy more food, resources, and upgrades for your farm. As you progress through the game, you will encounter new challenges, such as natural disasters, slime epidemics, and rival farms. You need to use your strategic skills to overcome these challenges and keep your farm running smoothly.

Overall, Slime Farm is a fun and engaging game that is suitable for all ages. With its cute and colorful graphics, simple gameplay, and addictive mechanics, it's a great choice for anyone looking for a casual and relaxing game to play on their mobile device.
Information
Game category: Hypercasual
Game Rating: 67%

PLAY
How to play this game:
When you start the game, you will have a small farm with a few basic slimes. As you progress, you can unlock more types of slimes and upgrade your farm to increase your slime production. You will also be able to hire assistants to help you manage the farm.

To harvest slime, you will need to feed your slimes their favorite foods. Different slimes prefer different foods, so you will need to learn which food is best for each slime type. You can also mix foods to create special treats that will make your slimes happy and more productive.

As you collect slime, you can sell it to earn coins, which can be used to buy new slimes, upgrade your farm, and unlock new areas. You can also use coins to purchase new food types and decorations for your farm.

The game has a simple and intuitive touch-based interface that makes it easy to play. You can drag and drop slimes to different areas of the farm, and tap on them to feed them and collect their slime.