Juice Master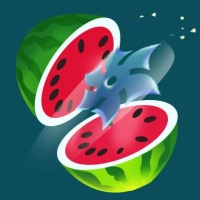 Juice Master is a mobile game that allows you to create and manage your own juice bar. You are the master juice maker, and it's up to you to come up with creative and delicious juice recipes that will keep your customers coming back for more. As you progress through the game, you can unlock new ingredients and equipment to take your juice bar to the next level.

In Juice Master, you start by choosing your juice bar's name and location. You will then be taken to your juice bar, where you can start making your first juice. To make a juice, simply select the ingredients you want to use and add them to your juicer. Once the juice is ready, you can serve it to your customers and collect their payment.

As you continue to make juices and satisfy your customers, you will earn coins and experience points (XP). These rewards can be used to upgrade your juicer, buy new ingredients, and unlock new equipment. You can also hire staff to help you run your juice bar, such as a cashier or a cleaner.

In addition to running your juice bar, Juice Master also includes mini-games that you can play to earn extra coins and XP. These mini-games include things like matching fruits and vegetables, or tapping the screen to collect falling fruit.

Overall, Juice Master is a fun and addictive game that will keep you entertained for hours. Whether you are a fan of juice or just looking for a fun mobile game to play, Juice Master is definitely worth checking out.
Information
Game category: Arcade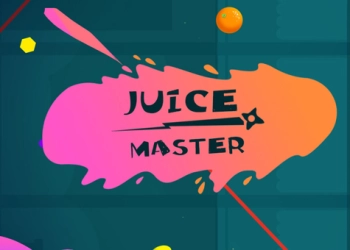 Game Rating: 82%

PLAY
How to play this game:
1. Start the game by tapping on the Juice Master icon on your mobile device.

2. Once the game loads, you'll see a juice bar with different types of fruits and vegetables.

3. To make a juice, tap on the fruit or vegetable you want to use and drag it over to the juicer on the right-hand side of the screen.

4. Once you've selected your ingredients, tap on the juicer to start the juicing process.

5. The juice will pour out into a cup on the left-hand side of the screen. Drag the cup over to the customer who ordered the juice to complete the order.

6. As you progress through the game, you'll unlock new recipes and ingredients.

7. You'll also have to manage your time carefully to keep up with the demand for juices and make sure your customers don't get too impatient.

8. If you're having trouble keeping up with the orders, you can use power-ups like a speed boost or extra time to help you out.

9. Try to earn as many coins as possible by making high-quality juices and serving customers quickly.

10. You can use your coins to upgrade your juice bar or purchase new ingredients to expand your menu.