Tailor for Pure Princess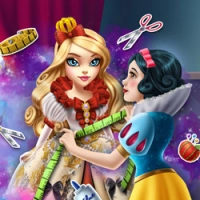 Tailor for Pure Princess is a fashion and design game available on mobile devices. In this game, players get to design and create fashionable outfits for the Pure Princess. The game offers various customization options, allowing players to choose fabrics, colors, patterns, and styles for each outfit.

Players start by selecting the type of outfit they want to create, such as a dress, skirt, or top. They then choose the fabric and color they want to use, and begin cutting and sewing the pieces together. The game offers various tools to help players create the perfect fit, including a measuring tape and a sewing machine.

Once the outfit is complete, players can accessorize with shoes, jewelry, and other accessories to complete the look. They can also add makeup and hairstyles to match the outfit.

As players progress through the game, they unlock new fabrics and patterns to use in their designs. They can also earn coins by completing tasks, which can be used to purchase new tools and accessories.

Overall, Tailor for Pure Princess is a fun and creative game that allows players to express their fashion design skills and create unique and stylish outfits for the Pure Princess.
Information
Game category: Dress_up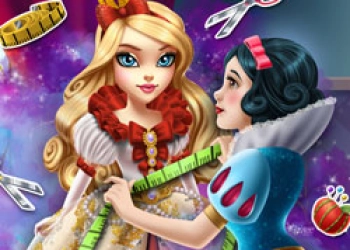 Game Rating: 76%

PLAY
How to play this game:
1. First, choose the princess you want to make the dress for. You will be able to select from several different princesses, each with their own unique style and preferences.

2. Next, take the princess's measurements to ensure that the dress fits perfectly. You will need to measure her bust, waist, and hips, as well as her height.

3. Use your creativity and fashion sense to design the dress. You can choose from a wide variety of colors, fabrics, and patterns to create a truly unique and beautiful gown.

4. Once you have designed the dress, it's time to start cutting and sewing. Use your scissors and sewing machine to create the dress according to your design.

5. When the dress is finished, accessorize it with jewelry, shoes, and other items to complete the look.

6. Finally, have the princess try on the dress to make sure it fits perfectly. If there are any adjustments that need to be made, use your sewing skills to make the necessary changes.

7. Once the dress is complete, take a photo of the princess in her new gown and save it to your device to share with friends and family.