Cat Girl Valentine Story Deep Water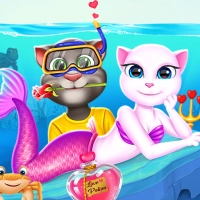 Cat Girl Valentine Story Deep Water is an adventure game that takes you on a thrilling journey through a mystical underwater world. You play as a Cat Girl, who is on a quest to find the perfect Valentine's Day gift for her beloved.

To do so, you must navigate through the underwater world, solving puzzles and overcoming obstacles along the way. The game features stunning graphics and a captivating storyline that will keep you hooked from beginning to end.

As you progress through the game, you will encounter various creatures and enemies that will try to stop you from reaching your goal. You will need to use your wit and quick thinking to defeat them and continue on your journey.

The game also features various power-ups and collectibles that you can use to enhance your abilities and make your way through the game easier. You can also customize your character with a variety of outfits and accessories to make her truly unique.

Overall, Cat Girl Valentine Story Deep Water is a fun and engaging adventure game that offers a perfect blend of mystery, fantasy, and romance. It's a must-play for anyone who loves games with a mystical twist!
Information
Game category: Girls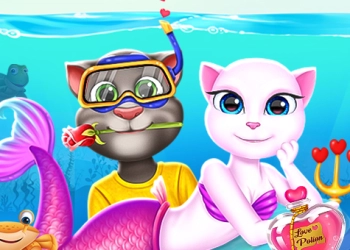 Game Rating: 79%

PLAY
How to play this game:
1. Choose a Level: The game offers different levels that you can choose from. Each level has a unique storyline and challenge. Select the level you want to play.

2. Dress Up: Once you start the level, you will see the Cat Girl character. You need to dress her up in the best outfit possible for the occasion. You can choose from a variety of clothes, shoes, and accessories to create a unique look.

3. Play the Game: Once you have dressed up the character, the game begins. You will navigate the character through various obstacles to reach the end of the level. Use the on-screen controls to move the character left, right, up or down.

4. Collect Coins: As you move through the level, try to collect as many coins as possible. These coins will help you to unlock new levels and buy items in the game.

5. Avoid Obstacles: Along the way, there will be different obstacles that you need to avoid. These can include water, rocks, and other hazards. If you hit an obstacle, you will lose one of your lives. You have three lives in total.

6. Complete the Level: Your goal is to reach the end of the level. Once you reach the end, you will move on to the next level.

7. Repeat: Keep playing the game and unlocking new levels until you complete the game. Each level offers new challenges and obstacles to overcome.