Jessie Rockstar Real Makeover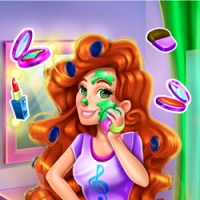 "Jessie Rockstar Real Makeover" is a fun and exciting game for mobile devices that allows players to give Jessie, the famous rockstar, a complete makeover. With a wide range of beauty tools and makeup options, players can get creative and design a unique look for Jessie that will help her stand out on stage.

In this game, players start by washing Jessie's face and getting rid of any blemishes or imperfections. Next, they can use a variety of makeup tools to apply eye shadow, blush, lipstick, and more. Players can also style Jessie's hair and choose from a variety of stylish outfits to complete her new look.

With its vibrant graphics and easy-to-use interface, "Jessie Rockstar Real Makeover" is sure to be a hit with fans of all ages. Whether you're a seasoned makeup artist or just looking to have some fun, this game is the perfect way to unleash your creativity and help Jessie become the ultimate rockstar!
Information
Game category: Real_makeover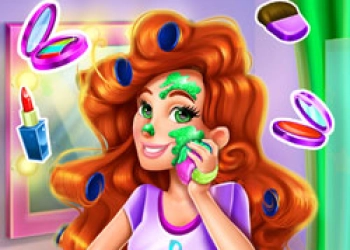 Game Rating: 77%

PLAY
How to play this game:
1. Start by clicking the "Play" button on the game's home screen.

2. Once the game loads, you will see Jessie, the main character of the game, in her normal attire. Your goal is to give her a complete rockstar makeover.

3. You will have access to a variety of beauty tools and products such as cleansers, masks, makeup, and accessories. You can use these to transform Jessie's look into that of a rockstar.

4. Begin by giving Jessie a facial by using the cleansers and masks to remove any blemishes or imperfections on her face. You can then use a variety of makeup products to give her a glamorous and dramatic rockstar look.

5. Once you're done with the makeup, it's time to pick out an outfit. Choose from a variety of stylish and edgy rockstar outfits, and accessorize with belts, jewelry, and shoes.

6. Once you're satisfied with Jessie's new look, click the "Finish" button to complete the makeover.

7. You can save the final look and share it with your friends on social media platforms like Facebook, Instagram, or Twitter.

8. If you want to start over, click the "Restart" button and begin the process again.