Girls Fix It - Bunny Car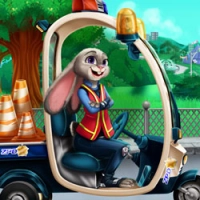 "Girls Fix It - Bunny Car" is a fun and addictive game for mobile where players get to help a bunny fix her car. The game is set in a cute and colorful world, with vibrant graphics and catchy sound effects.

The bunny car has seen better days, and it's up to the player to help the bunny fix it. The game is divided into several levels, with each level presenting a different challenge to the player. The challenges range from cleaning the car to repairing the engine and replacing parts.

Players can interact with the bunny by tapping on different areas of the car to identify the problem. Once the problem is identified, players must use the tools available to fix the issue. The tools include a hammer, wrench, screwdriver, and more. The player can also earn coins by completing challenges, which can be used to buy new tools or upgrade existing ones.

The game also features a customization aspect, where players can decorate the car with new colors, stickers, and accessories. Players can choose from a variety of options to give the bunny car a unique look.

Overall, "Girls Fix It - Bunny Car" is a fun and entertaining game that combines problem-solving with creativity. The game is easy to pick up and play, with intuitive controls and a straightforward interface. Players of all ages will enjoy helping the bunny fix her car and making it look as good as new.
Information
Game category: Caring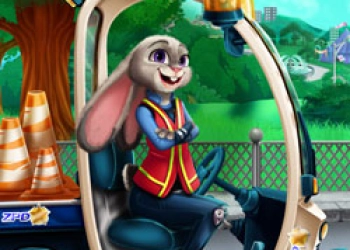 Game Rating: 67%

PLAY
How to play this game:
1. Start by tapping on the "Play" button on the game's home screen. This will take you to the game's main menu.

2. From the main menu, select the "Bunny Car" option to begin the game.

3. You'll then see a screen with the bunny's car and various tools and parts at the bottom of the screen.

4. Tap on the tools and parts to pick them up and use them to fix the car. For example, you might need to use a wrench to remove a bolt or a hammer to fix a dent.

5. Follow the game's instructions to complete each task. You'll need to use your problem-solving skills and knowledge of cars to figure out what needs to be done.

6. Once you've fixed the car, you'll need to give it a wash and add some finishing touches to make it look nice.

7. Finally, tap on the "Finish" button to complete the game.