Mermaid Princess Closet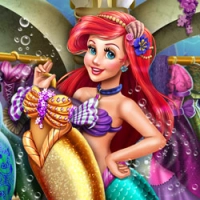 Mermaid Princess Closet is a dress-up game designed for mobile devices. In this game, players get to help the mermaid princess organize her closet by choosing outfits, accessories, and hairstyles for different occasions.

The game features several levels, with each level having a different theme and event. The player is required to select the best outfit, shoes, accessories, and hairstyle for the mermaid princess that suits the occasion. The outfits available for selection include tops, dresses, skirts, and pants, all in different colors and designs. Accessories such as necklaces, bracelets, and earrings are also available to complete the look.

Players can customize the mermaid princess' hairstyle by choosing the perfect color, length, and style. The game offers a variety of hair options to choose from, including straight, wavy, and curly hair. The player can also select different hair colors to match the chosen outfit.

Mermaid Princess Closet is easy to play, making it ideal for players of all ages. The game is also available for free download on both Android and iOS platforms. It is a great game for those who love fashion and styling, and it provides an opportunity to unleash creativity and imagination.
Information
Game category: Dress_up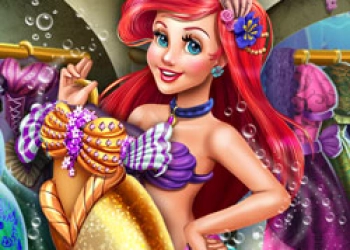 Game Rating: 79%

PLAY
How to play this game:
1. Start the game by tapping on the app icon on your mobile device.

2. When the game loads, you will see the mermaid princess's closet. You can choose to play in two different modes: Dress Up and Free Mode.

3. In the Dress Up mode, you will be given a task to complete. For example, you might be asked to dress the mermaid princess up for a beach party. You will be given a specific budget to work with, and you need to choose the right outfit and accessories to match the theme.

4. To select an item, simply tap on it. You can choose from a wide range of outfits, shoes, accessories, and hairstyles. You can also change the mermaid princess's skin color and makeup to match the outfit.

5. Once you have completed the task, you can save the image to your device and share it with your friends on social media.

6. In Free Mode, you can mix and match different outfits and accessories without any specific task. This is a great way to experiment with different styles and create your own unique looks.

7. To exit the game, simply tap on the home button on your mobile device.