Little Pony Caretaker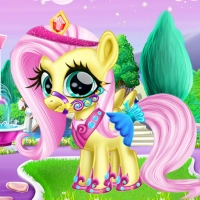 Little Pony Caretake is a fun mobile game for all ages that allows players to take care of their own pony. In this game, you will play as the caretaker of a little pony, and your job is to take care of all of its needs. This includes feeding it, cleaning it, and playing with it.

As you progress through the game, you will be able to unlock new items to help take care of your pony. These include food and water bowls, grooming tools, and toys to play with. You can also decorate your pony's stall and surroundings to make it more comfortable and stylish.

The game also features mini-games that you can play with your pony, such as racing and jumping challenges. By completing these mini-games, you can earn coins to purchase new items and unlock new levels.

Overall, Little Pony Caretake is a fun and engaging game that allows players to experience what it's like to take care of their very own pony. With cute graphics and a variety of activities, this game is sure to provide hours of entertainment for players of all ages.
Information
Game category: Arcade;girls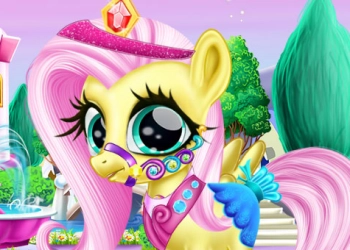 Game Rating: 84%

PLAY
How to play this game:
1. Start by selecting a pony to take care of from the main menu. You can choose from different ponies, each with its unique color and style.

2. Once you have selected a pony, the game will begin. The pony will appear on the screen, and you will see different care tools at the bottom of the screen.

3. Use the tools to take care of the pony. You can use the brush to groom the pony's hair and make it look neat and tidy. You can also use the soap and water to wash the pony's body and keep it clean.

4. The pony will also need to be fed. You can choose from different types of food and snacks to feed the pony. Make sure to keep an eye on the pony's hunger meter and feed it when it's hungry.

5. After taking care of the pony, you can play different games with it. You can play a memory game, a jigsaw puzzle, or a game where you catch falling objects. These games are designed to be fun and educational for kids.

6. You can also customize the pony's appearance by selecting different outfits and accessories. You can choose from different hats, bows, and necklaces to give the pony a unique look.

7. As you play the game, you will earn coins that you can use to unlock new ponies and care tools. Try to collect as many coins as possible to unlock everything the game has to offer.

8. Overall, the goal of the game is to take care of the pony and have fun playing different mini-games. It's a great game for kids who love ponies and enjoy taking care of animals.