Pou Jumping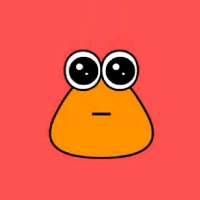 Pou Jumping is a fun and addictive mobile game where players control Pou, the adorable virtual pet, as he jumps his way up through different levels. The game features simple and intuitive controls, colorful graphics, and catchy music that make it a great way to pass the time.

In Pou Jumping, the goal is to jump up as high as possible while collecting coins and power-ups along the way. Players control Pou's jumps by tapping the screen to make him jump in the direction they want him to go. As Pou jumps higher and higher, the obstacles become more challenging, and players must use quick reflexes to avoid them.

The game includes multiple levels, each with its own unique challenges and obstacles. In some levels, players must avoid spinning blades, while in others, they must dodge flying fireballs. There are also levels where players must jump through moving platforms or avoid falling rocks.

To help Pou along the way, there are a variety of power-ups that can be collected during the game. Some power-ups give Pou extra jumping power, while others make him invincible for a short time, allowing him to pass through obstacles without taking damage.

As players progress through the game, they can unlock new characters, such as Pou's friends, each with their own unique jumping style and abilities. Players can also customize their characters with different hats, glasses, and other accessories.

Overall, Pou Jumping is a fun and addictive mobile game that is sure to keep players entertained for hours. With its intuitive controls, challenging levels, and colorful graphics, it's easy to see why this game has become such a popular choice among mobile gamers.
Information
Game category: Arcade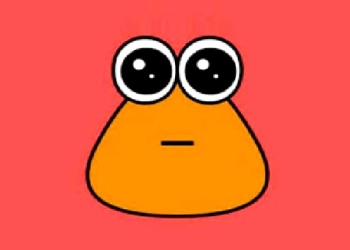 Game Rating: 73%

PLAY
How to play this game:
1. Start the game by tapping the play button on the main menu screen.

2. The game consists of Pou, a cute and fluffy creature, jumping from platform to platform.

3. Tap the screen to make Pou jump. The longer you hold your finger down, the higher Pou will jump.

4. The goal of the game is to jump as high as possible without falling off the platforms or hitting any obstacles.

5. There are various obstacles that you need to avoid, such as spikes, fire, and bombs. If you hit an obstacle, the game is over.

6. As you jump higher, the game gets more difficult. Platforms become smaller, and obstacles become more frequent.

7. Collect coins as you jump to increase your score. You can use these coins to buy new outfits for Pou.

8. The game has a global leaderboard where you can compete against other players for the highest score.

9. If you want to pause the game, you can tap the pause button in the top right corner of the screen.

10. To exit the game, tap the back button on your device or the exit button on the main menu screen.